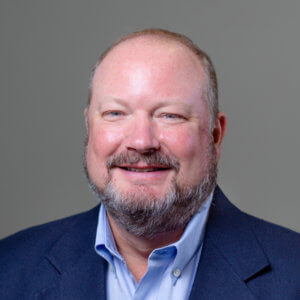 SBA Changes for Independent Contractors and Sole Proprietors
The Small Business Administration (SBA) recently implemented changes to the Paycheck Protection Program (PPP) that affect self-employed individuals who applied for the loan. Sole proprietors and independent contractors have the ability to take advantag …
Brammer & Yeend's COVID-19 UPDATE
Effective June 1, 2020 we will open our doors and be open for business.  We ask clients to continue to use caution and if they have any Covid-19 symptoms (Fever, cough, shortness of breath, etc.) to refrain coming in to the office and we will make other arrangements for you to drop-off or pick-up your information.
Economic Impact Payments
Many of you are interested in the status and timing of the economic impact payments so below you will find a link to the IRS' website where they highlight and provide additional information about the payment's status.
Filing Deadline Extended
Both the filing and payment deadlines for the 2019 tax year have been extended from April 15, 2020 to July 15, 2020. 
Click the link below to see more about the updated deadlines as well as more information on Unemployment Insurance Basics and the FFCRA bill signed into law.
PPP Loan Forgiveness
The SBA has released the long-awaited loan forgiveness guidance and a Loan Forgiveness Application that Paycheck Protection Program borrowers will submit to their lenders.
Here is what we learned:
Central Indiana CPA Firm
Your Business. Your Family. Our Priority.
A company owners' potential for personal financial security depends on the success of the business. Our commitment and responsibility is to help you business run smoothly and to help you achieve your personal financial goals. Whether you are a business or an individual, our specialized staff will provide you with assistance in all your tax, reporting, financial and business affairs!
We're proud members of:

Brammer & Yeend is an independently owned and operated member firm of CPAConnect, an alliance of CPAmerica, Inc.
Business Services
Financial information and reporting should not be a diversion for business owners, instead, financial information should be accurate, available, and insightful. We leverage experience and technology to provide business owners with dynamic resources and management tools.
Family Services
Our personal services are designed to help busy, successful families manage their finances and grow their wealth with confidence and peace of mind. We do this by working together with our business solutions, allowing us to partner with clients and coordinate business and personal planning in order to meet their most important goals.
We strive to provide excellent service and solutions that fit our client's specific needs and are industry appropriate. Our experienced CPAs have worked with clients in a variety of industries and understand the intricacies of each and apply the best solution possible. Over the years we have serviced clients in industries including agribusiness, retail, construction, manufacturing, food & beverage and many more. Below are some of our industries where we have specialized experience and expertise.
The Small Business Administration (SBA) recently implemented changes to the Paycheck Protection Program (PPP) that affect self-employed individuals who applied for the loan. Sole proprietors and independent contractors have the ability to take advantage of full...
read more
Contact Us
Keeping an open line of communication is important to us. We invite you to reach out to us either by phone, email, or this form to ask questions, request an appointment or talk about any finance-related matter that comes to your mind.
Visit us:
8 Public Square
Shelbyville, IN, 46176