Business Enhancement Services

Transportation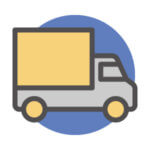 Transportation Accounting Services
Working hard for companies on the move is what we have been doing in the transportation industry for over 20 years. The transportation industry faces many challenges and our experience with Central Indiana trucking and transportation companies makes us ideally suited to help you navigate through difficult situations or provide alternate routes.
We're here to help guide you through local, state, multi-state, and federal compliance in addition to day-to-day operational issues like bookkeeping. Providing profitability-by-truck analysis, debt-to-equity ratios and cash flow forecasting are a few of the transportation specific services we provide to maximize the profitability of our clients.
Brammer & Yeend works with small to mid-sized transportation companies from Central Indiana providing a personal touch unmatched by larger mega firms.
Our Transportation Industry Services:
State and Local and Federal Taxes
Financial Reporting
Profitability-by-Truck Analysis
Cashflow Services
Debt-to-Equity Ratios
Bookkeeping
Depreciation Analysis
Buy vs. Lease Options
Payroll