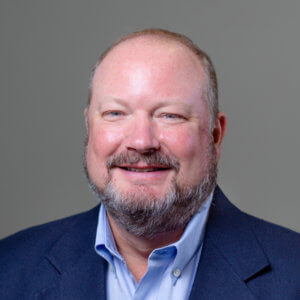 Is Your Business Eligible for a Small Business Loan with the Stimulus Package?
Is Your Business Eligible for a Small Business Loan with the Stimulus Package?
The Federal government is providing unprecedented relief to small businesses affected by the COVID-19 pandemic during this historical and tumultuous time of economic unrest. Below is an overview of the two main loans available to small businesses—the Economic Injury Disaster Plan (EIDL) and the Payroll Protection Plan (PPP).
Economic Injury Disaster Plan
The Economic Injury Disaster Loan (EIDL) program is an existing program through the Small Business Administration's (SBA) disaster fund, but the recent stimulus bill in response to the COVID-19 pandemic known as the Coronavirus Aid, Relief, and Economic Security (CARES) Act has expanded the program. Businesses with fewer than 500 employees are eligible for the program, as well as nonprofits, sole proprietors, independent contractors, gig-economy workers, and self-employed individuals. The loan advance will not have to be repaid.
SBA Debt Relief
            The stimulus package provides $17 billion for immediate debt relief to small businesses through standard SBA 7(a), 504, or microloans. The principal, interest, and fees of specific types of SBA loans will be covered for six months, including new loans as well as loans that were issued before September 27, 2020.
Paycheck Protection Program
The Paycheck Protection Program (PPP) consists of nearly $350 billion in potentially forgivable loans with the sole purpose of keeping workers on payroll. Eligible businesses include those that were functioning as of February 15, 2020, are physically operating in the United States, and have fewer than 500 employees. However, there is an exception to the employee number. Restaurants and hospitality businesses who have fewer than 500 employees per location may be eligible for assistance. Sole proprietors, independent contractors, gig-economy workers, and self-employed individuals are also eligible for a PPP loan.
PPP Nitty Gritty Details
To determine the maximum amount you can borrow, multiply your total monthly payroll costs during the one year immediately before the loan by 2.5. Another method to determining the loan amount is to figure 250% of average monthly payroll expenses. The cap is $10 million, and payroll costs are capped at $100,000 per employee, not including health care, retirement benefits, and state and local taxes. If you're an independent contractor or sole proprietor, your payroll costs include your wage, commissions, income, and net earnings. Permitted usage of loan funds include money for employee salaries, paid sick or medical leave, insurance premiums, and medical, rent, and utility payments. You can also use the funds for family, medical, and sick leave. There is no collateral or personal guaranty required for these loans. The program will be available through June 30, 2020, but this could possibly be extended should the government provide additional assistance in response to the pandemic.
The PPP is Forgivable
The interest rate for the Payment Protection Plan is 1%, and loan payments for any non-forgivable parts will be deferred for six months. In order for the loan to be forgivable (and excluded from gross income), all employees must be kept on payroll for eight weeks, and loan proceeds are used as outlined above. Additionally, no more than 25% of the loan forgiveness can be related to non-payroll costs, and the amount of the loan available for forgiveness will be decreased if full-time employee count, salaries, or wages fall.
Brian Brammer, CPA and partner of Brammer & Yeend Professional Corporation, has been in public accounting since 1989 after graduating from Ball State University with a Bachelor of Science degree in accounting. Brian provides services to small businesses and individual clients in tax, accounting, business development, forecasts and financial analysis.
Subscribe to Our Newsletter
The SBA has released the long-awaited loan forgiveness guidance and a Loan Forgiveness Application that Paycheck Protection Program borrowers will submit to their lenders. Here is what we learned: To apply for forgiveness of your PPP loan, you ( the borrower) must...
read more