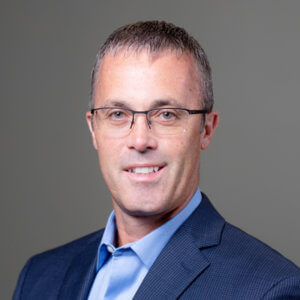 COVID-19 and Your Retirement Funds – Maximize Savings Where You Can
COVID-19 and Your Retirement Funds – Maximize Savings Where You Can
For retirees, whether long-term, recently retired, or soon-to-be, the pandemic has shined a light on a retirement system that was broken long before "COVID-19" was part of our vocabulary. Thanks to the Coronavirus Aid, Relief, and Economic Security (CARES) Act passed by Congress; certain provisions allow people to withdraw from their retirement accounts, including their 401(k)s and IRAs, without the usual early withdrawal penalty. Drawing from one's retirement funds may seem like the best option to meet cash needs at the moment, but this is hugely dependent on an individual's circumstances. People who may face the most trouble during the pandemic include individuals nearing retirement and those already in retirement. With constant ebbs, flows, and drops in the market, many savers are seeing their accounts dwindle quickly and are left wondering how this economic event will impact them in the long term. 
If you or a family member are facing a significant shock to retirement planning, here are a few strategies to help soften the blow.
Work a Little Longer
If you are healthy and have no significant reasons to stop working, consider staying at work for another year or two. Another year or two of contributions into retirement accounts (along with a company match if there is one) may save the stress of running out of money in the future. It's also likely that you'll save on health care costs while employed, mostly if an employer subsidizes health insurance. 
Social Security
The earliest one can collect Social Security is 62, but at age 70, it's required that you take it. The longer you wait to take Social Security, the more you'll receive each month. The usual advice for Social Security is to wait as long as possible to take it – so that you'll have more money when you need it most. 
Use Discounts and Professional Organizations
There are a plethora of discounts, deals, and savings available for senior citizens – you just have to know where to look. Major box stores, such as Walmart, Target, or Home Depot, have senior discounts on items. Many entertainment and travel organizations offer senior tickets and fares to keep your costs down. Professional organizations, like AARP and organizations for retirees of specific occupations, often negotiate substantial discounts for members – from cell phone service, pharmacy, and more, these are discounts to consider in planning for retirement.
Adjust Your Investments
Consult with a professional about what your best options might be for allocating what has already been invested. If you're seeking to manage risk and increase returns in these unprecedented times, there are still some investing strategies that could benefit you in the short term. While the market is stressful and volatile for the moment, there are still opportunities to increase yield. 
COVID-19 has hit the country, and our bank accounts hard, but if it's possible to keep your retirement funds where they are for a little longer, it's more likely the accounts will recoup lost funds in the long term. 
Rob is a CPA and has been in public accounting since 1993 after graduating from Ball State University with a Bachelor of Science degree in accounting. Rob became co-owner of the firm in 2003. Rob provides services to many types of industries; including, manufacturing, trucking, construction, service, and retail.
Subscribe to Our Newsletter
While saving and investing are both important in helping you achieve a more secure financial future, you need to know when to save and when to invest. The difference between the two depends on your financial goal, time frame, and the amount of risk you're willing to...
read more