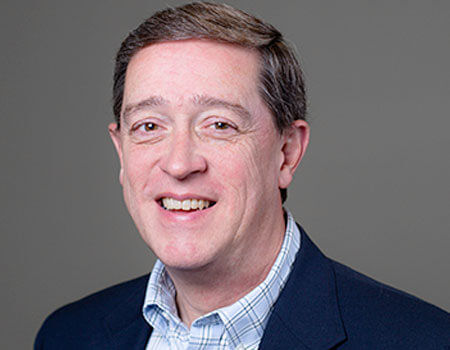 Phone: 317-398-9753 Ext. 106
Fax: 317-392-4790
Jeff Rumsey, CPA and former owner of Rammelsberg & Rumsey, P.C., has been in public accounting since 1982. He graduated from the University of Evansville with a Bachelor of Science in business administration with a major in accounting. Jeff enjoys working with small business and individual clients with a special interest in the area of farming. Services include general accounting and financial statement preparation, income tax preparation and planning, and estate tax planning. He joined Brammer and Yeend in July of 2016.
Jeff is married to Lucy and has two children, Amy and Jonathan. He grew up in Decatur County and graduated from Greensburg High School. He enjoys spending time with family and friends, church and ministry activities, mission projects, woodworking, and playing golf.
Jeff is a member of the American Institute of Certified Public Accountants and the Indiana CPA Society. He serves on the boards of the Greensburg Wesleyan Church, is a leader in Celebrate Recovery, and is a member of Gideon's International.