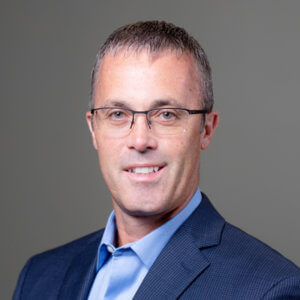 8 Tips to Stop Living Paycheck to Paycheck
More than three-quarters of full-time workers live paycheck-to-paycheck, and one in 10 workers making $100,000 or more say they're stuck in the paycheck-to-paycheck cycle. If you're managing to stash away funds for retirement and emergencies, living paycheck to paycheck isn't necessarily concerning, but according to Bankrate, a quarter of Americans still don't have so much as an emergency fund. If you fit into the paycheck-to-paycheck crowd, here are 8 tips on how you can break free.
Track Your Spending
To get the most comprehensive picture of how you're spending your money, you need to track your consumerism habits. Documenting every purchase for two to four weeks will help you see where your money is going. It's an exercise in mindfulness, and it will provide a crystal-clear footprint of how you're spending your money.
Create a Budget
You hear it again and again, but budgeting really needs to be the foundation for your financial growth. You can create a simple spreadsheet in Google Docs, which can be shared with other contributors to your household income. If you're ready for next-level budgeting, consider an online budgeting tool that pulls all your financial information, like Mint.com, which will even send you notices and alerts.
Build an Emergency Fund
For an initial emergency fund, you should aim for the equivalent of one month's paycheck in a savings account. Once you're able to eliminate any debt, you can begin to take 10 to 20 percent out of each month's earnings for your emergency fund. The emergency fund is the crux of stopping the paycheck-to-paycheck cycle because you're better equipped to handle life's unexpected expenses rather than relying on credit cards, which will only plummet you back into debt.
Open a Separate Account for Savings
Having a savings account that's connected to your checking account makes it all too easy to dip into those funds whenever you want. Instead, consider putting the money in a separate bank, or open an online savings account. If transferring the money is more difficult than simply logging into your bank account and sliding some funds from one account to another, you'll likely be less impulsive with your spending.
Set It and Forget It
The more saving you can put on autopilot, the better. If your company offers a 401(k) plan, make sure you're participating in it, and take advantage of company match if it's available. You can also set up an automatic transfer on paydays to have a portion of your check immediately moved into a savings account.
Save Bonuses and Raises
Whenever you get a pay raise or a bonus, avoid unnecessary splurges. Instead, allot part of it to increasing your 401(k) contribution and part of it to your savings account. Likewise, you shouldn't rely on bonuses as part of your budget.
Pay Down Debt
Debt is a major contributor to a paycheck-to-paycheck cycle, so if you're serious about ditching this lifestyle, you need to make the commitment to start paying off debt immediately. Depending on how much debt you have, it may feel overwhelming, but chipping away at debt—as long as you're consistent—will pay off in a big way in the end. If you can steadily focus on your debt while simultaneously building up an emergency fund, you can use that fund to pay for any unexpected expenses that may crop up instead of relying on credit cards.
Pretend Your Earn Less Than You Do
Perhaps common sense and perhaps easier said than done, but if you commit to living on less than you earn after taxes, you'll create a budget surplus, and you'll have a peace of mind knowing you're prepared to handle the proverbial rainy day.
If you have questions or would like to talk about how to take charge of your finances, please contact me at rob@brammerandyeend.com.
Rob is a CPA and has been in public accounting since 1993 after graduating from Ball State University with a Bachelor of Science degree in accounting. Rob became co-owner of the firm in 2003. Rob provides services to many types of industries; including, manufacturing, trucking, construction, service, and retail.
Subscribe to Our Newsletter
According to the National Small Business Association, the economic growth of small businesses benefits substantially with access to small business financing. Small business loans are also key to purchasing inventory, equipment, and real estate; getting a start-up off...
read more