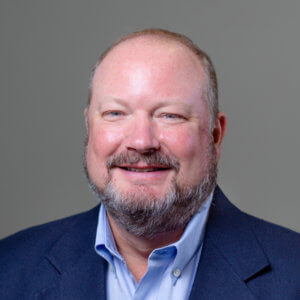 As Economic Relief Talks Stall, Try These Financial Resources for Small Businesses
As Economic Relief Talks Stall, Try These Financial Resources for Small Businesses
The Covid-19 pandemic continues to create financial frustrations for small businesses nationwide. With talks of a second economic stimulus at a standstill among government leaders, small-business owners looking for financial assistance need to find additional resources for relief. Read on…
Connect with Lenders
Contact your bank and ask to go over possible financing options or payment deferrals on existing loans. Now is a crucial time to build on relationships with existing lenders for new lines of credit, but it's also not a bad idea to search out new lenders as well. As of late, loan approval rates have been higher at smaller lenders like credit unions than they have at big banks.
Look into an Economic Injury Disaster Loan
If your business employs fewer than 500 employees, you may be able to secure a low-interest EIDL loan, even if you've already received a PPP loan. Unlike the PPP loan, which is to be utilized specifically for payroll, business mortgage interest, business rent or lease payments, and business utility payments, EIDL allows for a wider-range of working capital, such as fixed debts, accounts payable, and bills that could have been paid if not for the pandemic.
Take Advantage of the SBA's Resources
The Small Business Administration's (SBA) online tool, Lender Match, connects businesses with small lenders and community development financial institutions (CDFIs). Business owners can compare rates, terms, fees, and apply for loans through the tool. The SBA also has several grants, cooperative agreements, and programs available to small businesses.
Negotiate with Customers and Creditors
Now is not the time to drop the ball on following up with clients on unpaid invoices or payments owed. Pick up the phone and put your negotiating skills to test in an effort to get clients to accelerate payments, or at least pay on time. Likewise, if you're running into trouble making payments, contact any lenders, suppliers, vendors, landlords, and credit card companies to inquire about arrangements to defer, reduce, or forgive payments.
 Stay Informed and Flexible
Chambers of commerce and other regional and local organizations are valuable information hubs for new grants and other funding opportunities that become available. Additionally, financing options that might be available to your small business include a business line of credit, invoice financing, short-term loans, and merchant cash advantages.
Brian Brammer, CPA and partner of Brammer & Yeend Professional Corporation, has been in public accounting since 1989 after graduating from Ball State University with a Bachelor of Science degree in accounting. Brian provides services to small businesses and individual clients in tax, accounting, business development, forecasts and financial analysis.
Subscribe to Our Newsletter
The idea of paying taxes on retirement savings sooner rather than later might seem like an ill-advised idea (who knows what the future's tax rates will be?), but when it comes to a Roth IRA, which is funded with after-tax dollars, it could actually be a smart move for...
read more