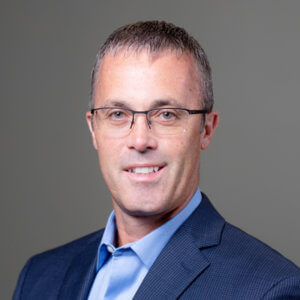 How to Avoid Paying Capital Gains Tax When You Sell Your Home
Taxes are an inevitable part of the process when selling your home, but a few strategies and in-the-know tips can help you minimize the amount you pay on your profits – also called capital gains tax.
What Is Capital Gains Tax?
When you sell property for more than you originally paid, it's called a capital gain. You need to report your gain to the IRS, which will then tax the gain. Home sales can be excluded from this tax as long as the seller meets the following criteria:
You've owned the home for at least two years.
You've lived in the home as your primary residence for at least two years.
You haven't exempted the gains on another home sale in the last two years.
With the criteria met, the IRS allows home sellers to slash up to $250,000 off the profit of a primary residence when calculating capital gains tax. That amount increases to $500,000 for married couples filing jointly.
What Will You Pay?
To calculate your capital gains tax, you need to determine:
Your cost basis: the purchase price of the property plus any taxes and fees you paid when you bought the house as well as any funds spent on qualifying home improvements – basically any improvements that added value to the property.
Your selling price: the amount you sell your property for minus any commission or closing fees.

If you purchase a house for $100,000, pay $4,000 in taxes and closing fees, and put $20,000 into home improvements that add value to the property, your cost basis $124,000. Let's say ten years after you purchase the house, you sell it for $300,000. To calculate your taxable profit, you subtract your cost basis from the price for which you sold the property ($300,000-$124,000 = $176,000). Your taxable profit would be $176,000. Because this amount is less than $250,000 (or $500,000 if you're married) and you've lived in the home for longer than two years, you can walk away with your $176,000 profit tax-free.
If Your Property Isn't Exempt from the Capital Gains Tax
Try to live in the house for at least two years to reach capital gains exemption
Track your home improvement and upgrade expenses, and be sure to reflect that amount in your cost basis when you sell the house. You'll need to present records and receipts when submitting your taxes.
Rob is a CPA and has been in public accounting since 1993 after graduating from Ball State University with a Bachelor of Science degree in accounting. Rob became co-owner of the firm in 2003. Rob provides services to many types of industries; including, manufacturing, trucking, construction, service, and retail.
Subscribe to Our Newsletter
According to the National Small Business Association, the economic growth of small businesses benefits substantially with access to small business financing. Small business loans are also key to purchasing inventory, equipment, and real estate; getting a start-up off...
read more