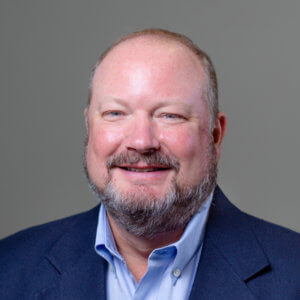 Best Loans for Small Businesses in 2020
Best Loans for Small Businesses in 2020
According to the National Small Business Association, the economic growth of small businesses benefits substantially with access to small business financing. Small business loans are also key to purchasing inventory, equipment, and real estate; getting a start-up off and running; and expanding an existing business. With so many options available, however, finding the one to fit the needs of your small business can feel overwhelming. Below are some of the best small business loans of 2020.
Best Overall
Lendio: More of a matchmaker than a lender, Lendio asks you to fill out an online application and then uses its database of over 75 lenders to match you to the best loans and lenders for the needs of your business.
Funding Circle: If you have a credit score of at least 620 and your business is at least two years old, this could be a best option. Offering competitive rates and broad qualification requirements, Funding Circle provides loans from $25,000-$500,000 with rates starting at 4.99% and terms ranging from six months to five years.
Best for Good Credit
Credibility Capital: If your business is at least two years old, generating revenue consistently, and you have a credit score of at least 650, Credibility Capital might be a good fit for your business. Loans are available from $10,000 to $400,000. They are issued in one-year to three-year terms with interest rates ranging from 8% to 20%.
Best for Low Credit or Repeat Borrowing
OnDeck Capital: Borrowers with credit scores as low as 500 can qualify for fixed-rate term loans and lines of credit with fixed interest rates, but those with low credit should be prepared for limited options and possible high interest rates. Loans range from $5,000 to $500,00 with an average simple interest rate of 25.3% and an annual interest rate of 48.7%.
BlueVine: Offering a variety of business loans that range from term loans and invoice financing to business lines of credit, BlueVine accepts applications from businesses that are at least six months old. The invoice financing makes it unique because your invoices act as collateral for your loan, which makes qualification easier than for other types of loans.
Best for Convenience and Seasonal Businesses
Kabbage: With a fast and convenient application process, Kabbage offers loans as lines of credit, and the funds can be accessed through PayPal, your bank account, or a physical card. Offered to businesses with $50,000 annual revenue or $4,200 per month over the last three months, it might be an appealing choice for businesses whose earnings phases are irregular or seasonally based.
Best for Start-Up and Low Revenue Businesses
Fundbox: With one of the lowest minimum credit scores, Fundbox offers lines of credit and invoice financing for businesses that are at least six months old with at least $25,000 in annual revenue. The financing products typically aren't the least expensive out there, but fast funding make them appealing to businesses that might not qualify for low-interest term loans.
Accion: The application asks you to make a case for why your business needs funding, giving weight to more than just credit history and annual revenue. However, the application can take comparatively longer to process than most other loans, and though Accion offers loans up to $1 million, they are usually closer to $15,000.
Best Loan Marketplace
LendingClub: If you've been in business for at least 12 months and have at least $50,000 in annual revenue, your business is likely eligible for a loan on one of the oldest and biggest marketplace funding platforms. Offering one- to five-year terms, loans range from $5,000 to $300,000, and origination fees and interest rates vary based on your credit.
Best for SBA Loans
SmartBiz: Backed by the Small Business Administration, these loans come with comparatively low rates, and SmartBiz simplifies the application process with its loan marketplace that matches you with your best lending options. SBA loans have strict and varying requirements, but rates range from 6.75% to 9.00% for $30,000 to $5 million, making them appealing to small businesses.
Brian Brammer, CPA and partner of Brammer & Yeend Professional Corporation, has been in public accounting since 1989 after graduating from Ball State University with a Bachelor of Science degree in accounting. Brian provides services to small businesses and individual clients in tax, accounting, business development, forecasts and financial analysis.
Subscribe to Our Newsletter
The SBA has released the long-awaited loan forgiveness guidance and a Loan Forgiveness Application that Paycheck Protection Program borrowers will submit to their lenders. Here is what we learned: To apply for forgiveness of your PPP loan, you ( the borrower) must...
read more