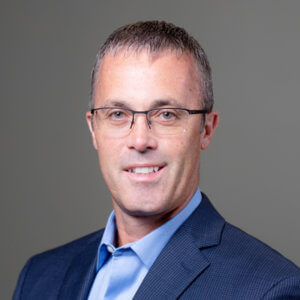 Coronavirus Stimulus Checks: What to Expect
Coronavirus Stimulus Checks: What to Expect
As a result of the $2 trillion Coronavirus Aid, Security, and Economic Security (CARES) Act signed into law on March 27, 2020, the government is sending stimulus payments, either by check or direct deposit, to American taxpayers. Many Americans have already started to receive payments, but here's an overview of what to expect.
Status of the Stimulus
Who Is Eligible?
As reported by the IRS, approximately 80% of Americans are eligible to receive a stimulus payment. Most adults with a Social Security number will receive a payment, as long as no one else claims them as a dependent on their tax returns. Eligibility is based on Adjusted Gross Income (AGI) as reflected on your 2019 or 2018 tax returns as follows:
Single filer with AGI less than $75,000
Head of household filer with AGI less than $112,500
Married couples filing jointly with AGI less than $150,000
Additionally, families with children ages 16 and younger will receive $500 per child. Older children and other dependents may not be eligible for a payment. For taxpayers whose AGI is higher than what's noted above, they'll fall into the "phase out" category, and the stimulus amount will decrease by $5 for every $100 over those limits.
Those who receive Social Security benefits for retirement, disability or Supplement Security Income are eligible to receive stimulus payment as long as they do not exceed the income limits.
If you've received previous tax refunds via direct deposit, expect your stimulus payment to be paid via direct deposit as well. Otherwise, paper checks are expected to start going out later in April.
Will Non-Filers Receive Stimulus Payment?
Some Americans are not required to file taxes, including workers who earn under the normal income limits for filing a tax return. In this case, you can use the "Non-Filers" portal supplied on IRS.gov. Look for "Non-Filers: Enter Payment Info Here". You will be prompted to provide personal information including your Social Security number, name, address, and dependents. Utilizing this tool to receive your stimulus payment won't result in any taxes being owed. Supplying your bank information will allow the IRS to deposit your payment directly into your account. Otherwise, your payment will be mailed to you.
Tracking Stimulus Payment?
Along with a portal for non-filers, the IRS is also implementing a tool called "Get My Payment" to allow Americans to check the status of their payments, including direct deposit and mailing dates. This tool should be available on or after April 17, around the time the first checks are due to be hitting bank accounts.
You will receive a notice of payment from the Treasury approximately two to three weeks after your payment has been disbursed, which will be sent to your last known address. The notice will include how the payment was delivered (direct deposit or check), the address where payment was sent, and a phone number to contact the IRS if you did not receive the payment.
Who Isn't Eligible to Receive a Stimulus Check?
College students, senior citizens, and disabled individuals who are claimed as dependents on someone else's tax return do not qualify for a stimulus payment. Non-resident immigrants, temporary workers, and immigrants who are in the country illegally will not be getting a payment, but immigrants with green cards, H-1B, and H-2A work visas will qualify to receive payment. Parents who welcomed a baby in 2020 will have to wait until next year to receive their $500 payment for that child. Finally, unemployed high wage earners: those who earned more than $99,000 last year but are now unemployed will be eligible for a rebate on their 2020 tax returns if they earn below the phase-out limits this year.
Rob is a CPA and has been in public accounting since 1993 after graduating from Ball State University with a Bachelor of Science degree in accounting. Rob became co-owner of the firm in 2003. Rob provides services to many types of industries; including, manufacturing, trucking, construction, service, and retail.
Subscribe to Our Newsletter
While saving and investing are both important in helping you achieve a more secure financial future, you need to know when to save and when to invest. The difference between the two depends on your financial goal, time frame, and the amount of risk you're willing to...
read more