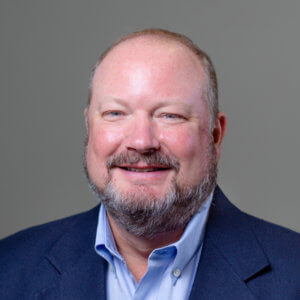 Could the SECURE Act Affect Your Retirement?
Could the SECURE Act Affect Your Retirement?
Congress has noticed that American workers generally don't have enough saved for retirement and has decided to address the issue with the Setting Every Community Up for Retirement Enhancement or SECURE Act, which aims to improve the nation's retirement system. With bipartisan support the bill recently passed in the House of Representatives. If it's signed into law, this is how it could affect your retirement savings.
Workplace Retirement Savings Plans
The bill largely focuses on enticing non-savers to participate in workplace retirement plans such as 401(k)s. Roughly every other American worker is employed by a business that doesn't offer retirement benefits. Part of this is due to the cost and complexity for smaller businesses to put such plans in place. In an effort to remedy this situation, the SECURE Act will offer incentives to smaller businesses in the form of tax credits as well as a multi-employer nationwide plan where hundreds of smaller employers could band together to create collective 401(k) plans, thereby reducing costs to employers while increasing accessibility to American workers.
Benefits for Part-Time Workers
The SECURE Act would expand access to retirement savings plans to permanent part-time employees. The current minimum requirement for part-time employees is 1,000 hours in a 12-month period, but the SECURE Act would amend this requirement, effective January 2021, to 500 hours for three consecutive years. However, this would be optional for employers.
Changes to Traditional IRAs
Currently, required minimum distributions for traditional IRAs must start at age 70 1/2, but the new bill would raise this age to 72. Because withdrawals from traditional IRAs are taxed as ordinary income, which can make some of a person's Social Security benefits taxable too, people who are still working into their 70s, or those who simply don't need the distribution, have found grievance with the current required distribution age. Those who continue to work past age 70 ½ would also be afforded the opportunity to continue contributing to their IRAs.
Penalty-Free Withdrawals for New Parents
Within a year after birth or adoption, the SECURE Act would permit parents to withdraw up to $5,000 from qualifying retirement accounts penalty-free for qualified expenses. The bill would also include a provision that allows parents to recontribute the funds indefinitely.
The SECURE Act would also create new rules that could incentivize employers to expand long term income options within workplace plans, such as annuities, to help people establish a reliable stream of income in retirement. Employers who select annuity providers would be protected from lawsuits. It would also make it easier for employees to transfer retirement plan assets when they change jobs.
According to the Federal Reserve's annual study, only 36% of Americans feel that their retirement savings are on track, while 25% of Americans have no retirement savings to speak of. The overarching goal of the SECURE Act is to help American workers become American savers.
If you have questions or would like to talk about how to take charge of your finances, please contact me at brian@brammerandyeend.com.
Brian Brammer, CPA and partner of Brammer & Yeend Professional Corporation, has been in public accounting since 1989 after graduating from Ball State University with a Bachelor of Science degree in accounting. Brian provides services to small businesses and individual clients in tax, accounting, business development, forecasts and financial analysis.
Subscribe to Our Newsletter
The Paycheck Protection Program Flexibility Act (PPPFA) was passed by Congress earlier this month, which modified some of the original points of the PPP program. Read on to learn how these modifications will affect businesses with a PPP loan moving forward....
read more