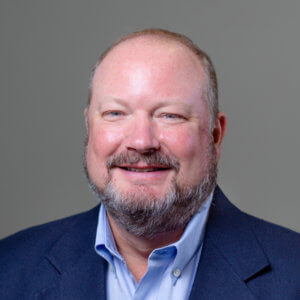 End-of-the-Year Tax Planning Tips for Your Small Business
End-of-the-Year Tax Planning Tips for Your Small Business
We are nearly two years into the sweeping Tax Cuts and Jobs Act of 2017, the largest major tax reform in over 30 years, and one thing remains clear: strategic tax planning is key to lowering a business's total tax liability. Below are some tips to think about implementing before year's end.
Claim 100% Bonus Depreciation for Qualified Asset Additions
Since the Tax Cuts and Jobs Act has been in place, qualified new and used property that is obtained and placed in service in 2019 is eligible for 100% first-year bonus depreciation. That means some—or potentially all—of your company's asset additions from 2019 (i.e. equipment, furniture, computers, heavy vehicles that are used over 50% for business, and other fixed assets) qualify for write-offs on this year's tax return. Take advantage now because the bonus depreciation program will be phased out beginning in 2023 unless Congress extends it.
Postpone Receivable Income If Possible
Deferring income until January 1st of next year could possibly lower your tax bill, dependent upon your business's income level. This move might not make sense for every business, so be sure to check with your accountant before delaying funds owed to your company.
Establish or Contribute to a Retirement Plan
In order to reduce income for 2019, set up a retirement plan before December 31. Small business retirement plan options include 401(k), SEP-IRA, SIMPLE-IRA, and the defined benefit pension plan. Some of these plans can be established up until December 31 and allow for a deductible contribution for the 2019 tax year, except for the SEP-IRA and SIMPLE-IRA, which mandate a set-up deadline of October in order to make a contribution for the same year. If you already have a tax-favored retirement plan in place, be sure to max out your contributions before the end of the year.
Review Your Reports
Having a clear and in-depth picture of your business's financial standing throughout the year is vital in your goal setting process for next year. Now is the time to review any reports that are relevant for your business and ensure that your books are current and accurate.
Give to Charity
Charitable contributions are a way for your business to give back to the community, but it's also a good financial move. In addition to money, many local and national organizations accept necessities such as clothing, coats, toys, canned goods, household essentials, and more. With proper documentation and receipts, you can claim a deduction for the fair market value of your company's donations.
Prepare for the New Year
Following these tips this year will help to prepare for next year. If you use the experience to set up a system you can use to make the process smoother next year, digging for data, meeting with your accountant, closing out your books, and generally just reconciling a clear financial standing of your business won't feel like such a daunting task next year.
Brian Brammer, CPA and partner of Brammer & Yeend Professional Corporation, has been in public accounting since 1989 after graduating from Ball State University with a Bachelor of Science degree in accounting. Brian provides services to small businesses and individual clients in tax, accounting, business development, forecasts and financial analysis.
Subscribe to Our Newsletter
The SBA has released the long-awaited loan forgiveness guidance and a Loan Forgiveness Application that Paycheck Protection Program borrowers will submit to their lenders. Here is what we learned: To apply for forgiveness of your PPP loan, you ( the borrower) must...
read more