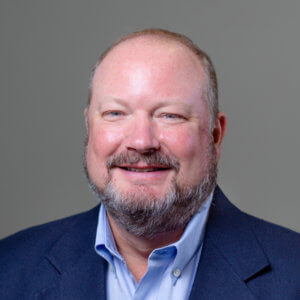 How to Ensure Your Company Maintains Good Bank Credit
How to Ensure Your Company Maintains Good Bank Credit
Bank credit is the amount of funds a business can borrow from a bank. It's a subset of business credit, which is the total amount of money a business can get from all different types of creditors, such as credit card companies, credit unions, leasing companies, and suppliers (called trade or vendor credit).
Your business's goal should always be to maintain a daily minimum average of a $10,000 balance over the most recent three-month period. Anything lower sends a red flag to banks that your business has little to no capacity to repay a loan or business line of credit. This could slow down the approval process when seeking more business credit, and even cause an automatic rejection.
Consistency
Always report your business's bank accounts in the same way your business records are reported: with identical phone numbers and physical addresses (no post office box). And it's crucial that every credit agency and supplier (i.e. trade credit vendor) also list the business name and addresses, including web address and email addresses, in exactly the same way. If a lender can't find your business due to inconsistencies in how the business is listed, your application may not be reported to a business credit reporting agency, and you run the risk of having your application denied.
Account Management Responsibility
A business must demonstrate account management responsibility with consistency and transparency. For starters, avoid at all costs writing non-sufficient funds (NSF) checks. And to protect your business against unforeseen circumstances in which your account may dip below zero, add an overdraft protection plan to the business's bank account.
Positive Cash Flow
This one's simple: a company's bank account should reflect more funds coming in than going out. This is called a positive free cash flow, which means there is revenue left over after all business expenses have been paid. Simply put, this demonstrates that the business is generating more revenue than it's using to operate the company, which signifies to banks that the company is capable of paying back a loan.
Steady Deposits
Consistent bank deposits will help your business maintain a positive bank rating, as long as the amount of deposits is greater than the amount of withdrawals. With a positive bank rating comes a positive bank credit score, which means banks will be more motivated to lend to your business.
Brian Brammer, CPA and partner of Brammer & Yeend Professional Corporation, has been in public accounting since 1989 after graduating from Ball State University with a Bachelor of Science degree in accounting. Brian provides services to small businesses and individual clients in tax, accounting, business development, forecasts and financial analysis.
Subscribe to Our Newsletter
The Covid-19 pandemic continues to create financial frustrations for small businesses nationwide. With talks of a second economic stimulus at a standstill among government leaders, small-business owners looking for financial assistance need to find additional...
read more