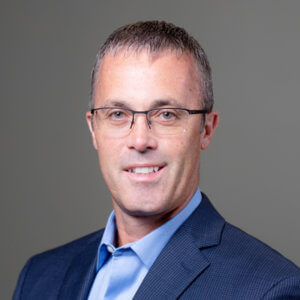 How the CARES Act Changed the Rules for 401(k) Withdrawals
How the CARES Act Changed the Rules for 401(k) Withdrawals
Retirement savings plans like 401(k)s are typically difficult to withdraw before age 59.5, and if you do manage to get at your savings early, the move doesn't come without steep tax withholdings. Enter the Covid-19 pandemic, however, and, at least temporarily, those extra penalties have been lifted, making assets intended for future use available now.
What Changed?
Congress passed the CARES Act in an effort to help citizens who lost income as a result of shutdowns. The CARES Act temporarily eliminated the 10% early-withdrawal penalty and the 20% federal tax withholding on early 401(k) withdrawals. Taxes due on withdrawn money still apply because the original contributions were pre-tax. However, where those taxes are typically due within the same year you make the withdrawal, the CARES Act allows the amount to be spread over three years.
Be Aware of Potential Penalties
Before you withdraw from your 401(k) thinking you're getting a shot at free money, there are some things to consider. First, if the funds are not paid back within the three-year window, you will be liable to pay income tax on the withdrawal. Given the potential size of withdrawals, the penalties could be substantial. Next, it's imperative to remember that as long as that money is out of your retirement savings, it ceases to make more money for your retirement. / it ceases to make returns on your retirement investment.
Should You Take Advantage?
According to a Federal Reserve survey, 40% of Americans have less than $400 in emergency savings, and with many workers living paycheck to paycheck even before the pandemic-induced devastating blow to the economy, the CARES Act makes it tempting to withdraw from a 401(k) plan. While it provides an avenue for access to emergency cash for those who've lost jobs and are struggling to pay mortgage or rent, if you can avoid early plan withdrawals, you're best off to leave the money untouched. After all, the goal of retirement plans is just that—a nest egg for retirement. Any withdrawal, even if it's paid back, is going to have an impact on your long-term plans with multiple potential downstream effects, whether it means you need to work a few extra years or save much more in the future.
Rob is a CPA and has been in public accounting since 1993 after graduating from Ball State University with a Bachelor of Science degree in accounting. Rob became co-owner of the firm in 2003. Rob provides services to many types of industries; including, manufacturing, trucking, construction, service, and retail.
Subscribe to Our Newsletter
You've probably heard the terms "will" and "trust", but do you understand the difference between them, and do you know which one would most benefit your family and assets? Deciding between establishing a will or a living revocable trust depends on your personal...
read more