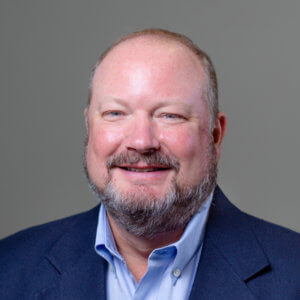 How the SECURE Act Could Affect You
How the SECURE Act Could Affect You
The Setting Every Community Up for Retirement Enhancement (SECURE) Act was signed into law at the end of 2019 and aims to provide Americans with extra provisions to save or prepare for retirement. Here's how it could affect you.
Greater Access to Retirement Plans
Under the SECURE Act, business owners can provide part-time employees with access to workplace retirement plans, including 401(k)s, if they've worked at least 1,000 hours throughout the year or 500 hours throughout three consecutive years, and the new law incentivizes businesses to do so. Small businesses can now claim up to $5,000 in tax credits each year (up from $500 previously) to cover 50% of their start-up costs for retirement plans. And they can claim an extra $500 annual tax credit for plans that automatically enroll new workers in 401(k) and SIMPLE IRA plans. (This specific credit can be claimed for up to three years.) Additionally, beginning in 2021, businesses from different industries can band together and pool their resources to create retirement plans for their employees under one provider, thereby giving small businesses the opportunity to compete for better plans previously available only to larger employers and corporations.
Changes to Required Minimum Distributions RMDs
Because more Americans are working longer, the SECURE Act increases the age at which people must take required minimum distributions, or RMDs, from their retirement accounts to age 72 instead of age 70 ½. You can still take money out of your retirement accounts at age 70 ½ if that's what's best for you, but the choice is yours. To coincide with this aspect of the law, the age cap on contributing to retirement accounts has been removed and workers can contribute to an IRA indefinitely.
Elimination of Inherited or "Stretch" IRAs
Before the SECURE Act was signed into law, anyone who inherited an IRA could stretch out the RMDs over his or her lifetime. Known as a stretch IRA, it provided beneficiaries with supplemental income and permitted them to collect the benefits of tax-advantaged investment gains. Under the SECURE Act, however, non-spousal beneficiaries are required to take distributions from inherited IRAs within 10 years. For retirees who built up their IRAs with the intention of passing them on to the next generation, this poses a potential hiccup in estate planning. However, surviving spouses and certain beneficiaries, including minor children and people with disabilities, are exempt from the rule.
Penalty Free Withdrawal for Birth or Adoption of Child
The SECURE Act allows new parents to take up to $5,000 from their retirement account following the birth or adoption of a child and foregoing the typical 10% early-withdrawal penalty, though income taxes on the distribution still apply. Although this move would reduce the amount of income available in retirement, the motive is to entice younger workers to start funding retirement accounts earlier.
Brian Brammer, CPA and partner of Brammer & Yeend Professional Corporation, has been in public accounting since 1989 after graduating from Ball State University with a Bachelor of Science degree in accounting. Brian provides services to small businesses and individual clients in tax, accounting, business development, forecasts and financial analysis.
Subscribe to Our Newsletter
The SBA has released the long-awaited loan forgiveness guidance and a Loan Forgiveness Application that Paycheck Protection Program borrowers will submit to their lenders. Here is what we learned: To apply for forgiveness of your PPP loan, you ( the borrower) must...
read more