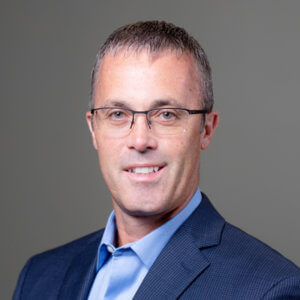 How to Break Through Budget Barriers
How to Break Through Budget Barriers
If you want to get out of debt and start planning for a solid financial future, there's simply no way around the fact that creating a feasible budget with sticking power is the surest path forward. Here are some common budget barriers and how to move past them.
Not Knowing Where Your Money is Going
You need to know where your money is going each month in order to set attainable goals. When you start keeping track of your spending, patterns will become clear to you, and you'll have a better grasp on needs versus wants so you'll be able to cut back on extras. Once you have a clear picture of where your money goes, you can strategize a plan for paying down debt and bulking up savings.
Rejecting a Frugal Mindset
In order to see consistent gains in savings, you need to cut costs. This means no more excuses. No more forgoing a frugal budget in favor of splurge spending. If you want to see financial growth, you need to get proactive about not spending. Some methods to achieve this include:
Ignoring sales. Unsubscribe from retail emails if the constant reminder is too much.
Cook at home, brew your own coffee, and bring your own lunch. If it fits within your budget, maybe set one day a month for meeting a friend for lunch and/or stopping at your favorite coffee shop.
Buy in bulk. If something you regularly buy at the supermarket goes on sale, stock up and enjoy the savings.
Change your route. If you routinely walk or drive by your favorite stores, consider changing course so you're not tempted to stop.
Cut back on services. If you have a lawn company mow your grass, consider mowing it yourself or hiring a neighborhood teenager. Try an at-home dry cleaning kit for delicate clothing. Wash your car in the driveway. Thanks to the wonder of the internet, there are thousands of video tutorials that will teach you how to do anything from grooming your dog to installing kitchen backsplash.
Habitually Creating Excuses for Not Budgeting
Sure, creating a budget and committing to it takes work, but stop thinking of it as a tedious chore and start to look at it for what it really is: a pathway to a more secure financial future. If you find creating a budget truly overwhelming, consider looking into an online spreadsheet template, or the widely available budgeting apps and platforms that can track spending data, set payment reminders, and provide an overall picture of your progress.
Lacking an Emergency Fund
It's no secret that we can't predict the future, therefore we can't predict future costs we may face. Unexpected expenses can quickly drain a savings account or plunge a non-saver into debt. It's important to protect your savings goals with a separate emergency fund. Even if it's just a little, start an emergency savings with any extra money you can spare. Over time, a goal to work toward is having three to nine months' worth of expenses in your emergency fund.
Carrying Too Much Debt
Once your emergency fund is established and on a growth track, it's time to tackle debt. Some people choose to pay off debt beginning with the highest-interest-rate debts first while others choose to pay down the smallest balances first. Whichever way you decide to go about it, your savings goals can only be reached when you're free from the burden of debt.
Rob is a CPA and has been in public accounting since 1993 after graduating from Ball State University with a Bachelor of Science degree in accounting. Rob became co-owner of the firm in 2003. Rob provides services to many types of industries; including, manufacturing, trucking, construction, service, and retail.
Subscribe to Our Newsletter
Thousands of small businesses have been forced to close shop for good as a result of the COVID-19 virus despite emergency loan programs. A key component to survival for small businesses during the pandemic has been the ability to reach clients despite lockdowns and...
read more