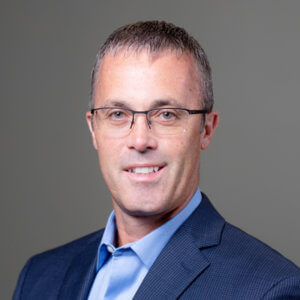 How to Claim Social Security Survivor Benefits
How to Claim Social Security Survivor Benefits
When a spouse passes away, the surviving spouse is likely eligible for Social Security survivor benefits, but to get these benefits, the survivor has to be proactive. This is especially crucial if the survivor is caring for children under the age of 18. According to the SSA, Social Security pays more benefits to children than any other federal program. Below is an overview of claiming Social Security survivor benefits.
Survivor Benefits for a Spouse
As the surviving spouse, you are eligible for survivor benefits if you are at least 60 years old, but keep in mind that collecting benefits at this age will guarantee only about 70% of the amount you would receive if you wait until your survivor full retirement age (66 for those born in 1945-1956 and gradually increasing to 67 for those born after 1961).
Spouses are also eligible for survivor benefits if they are caring for a child of the deceased who is under the age of 16. Too, if the survivor is disabled, they can collect a survivor's benefit as early as age 50.
Survivor Benefits for Children and Other Dependents
Children of the deceased who are under the age of 18 (or up to 19 if still in high school) could receive survivor benefits. Children with a disability who are under the age of 22 might also qualify. Other survivors who might be eligible to collect benefits include stepchildren, step grandchildren, and adopted children. In certain circumstances, surviving divorced spouses might also qualify. Finally, parents, stepparents, or adoptive parents who are at least age 62 and were dependent upon the deceased to provide at least half their support could potentially qualify for survivor benefits.
How to Claim Social Security Survivor Benefits
After the death has been reported, which is usually a service provided by most funeral homes, the surviving spouse needs to call or visit a Social Security office to apply for survivor benefits and must provide the following documentation:
Death certificate of the deceased
Social Security number of the deceased
Birth and marriage certificates
Most current W-2 forms
Survivor's bank information for direct deposit
How Much Will You Receive?
The Social Security survivor benefit amount depends on the deceased's earnings and whether or not the deceased was already collecting full or reduced benefits at the time of death. If, for example, you are over age 60 when your spouse passes away, the move that might make the most sense would be to start your benefit first and then switch to survivor benefits once you reach your full retirement age. This is because when you take survivor benefits before you reach full retirement age, the amount you receive will be reduced for life.
If both the deceased and surviving spouse were claiming Social Security before the deceased passed away, the survivor will receive the higher amount of the two.
If the surviving spouse had not yet begun benefits, but the deceased had, the surviving spouse will want to claim survivor benefits in a way that is most likely to provide more lifetime income.
Rob is a CPA and has been in public accounting since 1993 after graduating from Ball State University with a Bachelor of Science degree in accounting. Rob became co-owner of the firm in 2003. Rob provides services to many types of industries; including, manufacturing, trucking, construction, service, and retail.
Subscribe to Our Newsletter
The SBA has released the long-awaited loan forgiveness guidance and a Loan Forgiveness Application that Paycheck Protection Program borrowers will submit to their lenders. Here is what we learned: To apply for forgiveness of your PPP loan, you ( the borrower) must...
read more