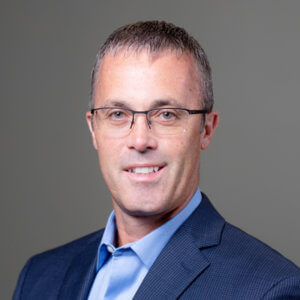 How to Prevent Tax Identity Theft
How to Prevent Tax Identity Theft
How to Prevent Tax Identity Theft
While the beginning of a new year may be a time for resolutions, clutter purges, and healthy eating goals, it's also the beginning of tax season, which means identity thieves are on the prowl and looking for opportunities to steal your Social Security number as well as scam you into willfully handing over other personal information via phony emails and phone calls all with the goal of creating a fraudulent tax return. Below are some tips to help keep confidential information out of the wrong hands.
File as Early as Possible
Because the IRS accepts only one tax return for each Social Security number, the quicker you get yours in, the less of a window a fraudster will have to file with your information. The IRS will start processing tax returns this year on January 27, but your return can be sent and accepted before then.
File Speedily and Safely
Instead of postal mail, consider e-filing your tax return, but before you file online, check that your firewall, antivirus, and anti-spyware software are up to date. As soon as your return is received by the IRS, you'll receive a confirmation receipt. This is the point where you would be notified of any suspicious activity, such as identity theft, and you can begin to tackle it right away (more on that below). If you do choose to file a paper return, consider taking it directly to the post office or handing it directly to your postal carrier.
Be Cautious of Scams
Official correspondence from the IRS is issued in the form of a letter and sent through the mail, so any attempts to phish for your personal or financial information via emails, text messages, or phone calls should be ignored. Keep in mind that sometimes phony links can look just like the real IRS website. If you have questions about the legitimacy of an IRS related query, your best bet is to call the IRS at 800-829-1040.
Protect Your Financial Accounts
Be sure that each of your financial accounts uses a different password for each login, and make that password as strong as possible by using a combination of uppercase and lowercase letters, numbers, and special characters. Sometimes secure accounts will ask if you want to use a two-factor authentication, which requires you to verify your login via a code sent to your phone by call or text, and this is always a good idea to provide one extra step of security.
What to Do if You're the Victim of Tax Identity Theft
Victims of tax-related identity theft typically find out one of two ways:
You go to file your return and learn that a return has already been filed with your Social Security number
You receive a letter from the IRS stating that a suspicious return using your Social Security number has been identified.
If either of these happens, here's what you should do:
Unfortunately, you still need to file your tax return. In order to avoid tax penalties or late fees, submit a paper return by the filing deadline.
Fill out and attach an Identity Theft Affidavit (Form 14039) to your paper return. This form will go to the Identity Theft Victim Assistance Organization to work on your case. Be prepared to submit various forms of documentation proving your identity.
Go to IdentityTheft.gov to file a report with the FTC and IRS. The FTC doesn't investigate identity theft cases, but once you file a report you'll receive a recovery plan.
Contact the three major credit bureaus—Equifax, Experian, and TransUnion—and ask them to place a fraud alert on your credit records. In order to prevent the thief from opening new credit accounts in your name, you should also ask them to freeze your credit. Just remember that if you apply for any new credit, you'll need to have the freeze lifted while that application is being processed.
Request a copy of the fraudulent return via Form 4506-F. It's possible that a minor or someone else's information in your family was compromised. Seeing the fraudulent return will help you determine this.
Make sure there are no discrepant charges to your credit card accounts, delete any stored credit card numbers from shopping sites, and change saved passwords to online accounts.
Rob is a CPA and has been in public accounting since 1993 after graduating from Ball State University with a Bachelor of Science degree in accounting. Rob became co-owner of the firm in 2003. Rob provides services to many types of industries; including, manufacturing, trucking, construction, service, and retail.
Subscribe to Our Newsletter
The Paycheck Protection Program Flexibility Act (PPPFA) was passed by Congress earlier this month, which modified some of the original points of the PPP program. Read on to learn how these modifications will affect businesses with a PPP loan moving forward....
read more