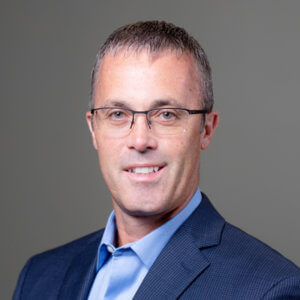 How to Spring Clean Your Personal Finances
How to Spring Clean Your Personal Finances
Spring cleaning is about taking stock of your belongings, analyzing what to keep, what to donate or sell, and what to clean or fix up. But don't forget to extend your cleaning to your personal budget, finances, and paper files. Read on for a few tips to get started.
Evaluate Money Coming In and Going Out
The turn of a new season is a prime time to check in on your spending habits. If you've strayed from your budget, now is the time to get back on course, and reevaluate it at least monthly, if not weekly. Make sure you're on point with where you want to be in regards to retirement accounts, savings accounts, and emergency funds (3-6 months of living expenses), and make adjustments where needed. If you're saving up for a big purchase—a new home or a vacation, for example—make sure you're allocating enough in savings.
Deal with Pesky Paper Files
Shred any excess paperwork causing clutter in your office, files, and house. In most cases, you only need to hold onto tax returns for three years, but keep in mind that the IRS has up to seven years to initiate an audit if you've neglected to report at least 25% of income. As you go through paperwork, you can create digital copies of important documents, and back them up to an external hard drive.
Diminish Debt
If you've managed to rack up any debt, create a debt repayment plan, which focuses on paying off debts one at a time, in order of either balance (lowest first) or interest rate (highest first). If you already have a debt repayment plan, reexamine it to be sure it's still effective and makes the most sense for where you currently are financially. You can also sell unused and unwanted possessions for quick cash, cancel any unused subscriptions, shop around for new insurance rates, and take on a side gig to bring in more money and whittle down that debt.
Maintenance Cleaning
You're entitled to a free credit report once a year through AnnualCreditReport.com, so while you're spring cleaning your finances, check that your score is in good standing and there are no inaccuracies on the report. It's also a good time to check your tax withholding. If you received a big tax refund this year, for example, it could be a sign that you're not claiming enough exemptions on your taxes. Claiming more exemptions means reducing the amount the government takes from your paycheck, which means seeing more of your money now.
Rob is a CPA and has been in public accounting since 1993 after graduating from Ball State University with a Bachelor of Science degree in accounting. Rob became co-owner of the firm in 2003. Rob provides services to many types of industries; including, manufacturing, trucking, construction, service, and retail.
Subscribe to Our Newsletter
The Covid-19 pandemic continues to create financial frustrations for small businesses nationwide. With talks of a second economic stimulus at a standstill among government leaders, small-business owners looking for financial assistance need to find additional...
read more