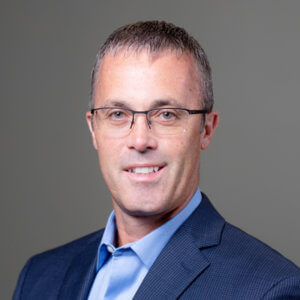 Is Your Small Business Ready for an Economic Recession?
Is Your Small Business Ready for an Economic Recession?
Given the current economic uncertainty amidst the Coronavirus pandemic, small business owners worldwide are experiencing the gravity of preparing for an economic downturn. Read on for some practices that, moving forward, will help ensure your small business's survival during tough economic times.
Diversify Revenue to Keep Steady Cash Flow
Expand your customer base. Your revenue shouldn't be dependent on a few base customers. Some options to accomplish this might be to expand into other markets that make sense for your business, boost your marketing budget for next year, and network within your industry in order to forge new relationships that could add a variety of small revenue streams. Remember that customer service is often proclaimed as one of the easiest ways to outplay the competition, so spend some time getting to know your clients, build their trust, and work with them to exceed their expectations. When an economic recession hits, those clients will likely turn to you first.
Review Inventory
If your business provides product, look into reducing inventory costs without forgoing quality of goods or upsetting customers. Research sourcing options and prices. If you keep a large amount of inventory on hand, think about how easy or difficult it will be to liquidate that inventory when a recession hits and adjust your supply accordingly.
Keep Tabs on Credit Rating
It's more difficult to secure loans in times of economic downturn—which you may need in order to keep your business afloat—and small businesses are often the first to suffer. However, your odds of getting approved are greater with good personal credit, so be sure to keep both personal and business credit in good shape. A major component of keeping credit in check is managing debt, especially because debt compounds quickly when budgets are forced to tighten during a recession, so pay it off while you can.
Reduce Expenses
As a small business owner, you're aware of the non-essentials or little luxuries that eat into your bottom line without stimulating growth, so when times get tough, one of the first steps should be to do away with any discretionary expenses. This is the time to re-evaluate things like office supplies, vendor output, company policies on travel, bills, and leases. For instance, in crunch time, is your office space large enough that you could condense the space of your operation and sublease the other part in order to offset some of the cost of the lease?
Plan an Emergency Fund
Finally, just as every personal financial playbook needs a rainy day fund, so too does a small business. Keep this savings account separate so you don't turn to it for standard expenses. Just as with a personal emergency savings fund, aim to save at least three to six months' worth of expenses.
Rob is a CPA and has been in public accounting since 1993 after graduating from Ball State University with a Bachelor of Science degree in accounting. Rob became co-owner of the firm in 2003. Rob provides services to many types of industries; including, manufacturing, trucking, construction, service, and retail.
Subscribe to Our Newsletter
The SBA has released the long-awaited loan forgiveness guidance and a Loan Forgiveness Application that Paycheck Protection Program borrowers will submit to their lenders. Here is what we learned: To apply for forgiveness of your PPP loan, you ( the borrower) must...
read more