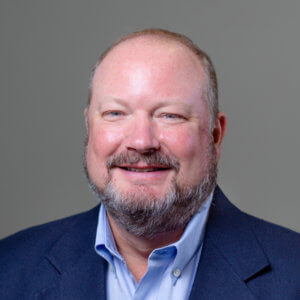 New Business Tax Changes and Extenders in Most Recent Stimulus Package
New Business Tax Changes and Extenders in Most Recent Stimulus Package
The Consolidated Appropriations Act, 2021 (Act) was passed by Congress on December 21, 2020, and signed by President Trump on December 27, 2020, granting further Covid-19 relief. This article highlights some of the tax changes and extenders that will be of interest to small businesses.
Revised and Expanded Retention Tax Credit
The bill extends the CARES Act employee retention tax credit (ERTC) through June 30, 2021. It also expanded the ERTC in terms of the following:
Increased the refundable tax credit rate from 50% to 70% of qualified wages;
Increased the limit on per employee creditable wages from $10,000 for the year to $10,000 for each quarter
Included a safe harbor authorizing employers to use preceding-quarter gross receipts to determine eligibility;
Increased the number of employees counted when determining the relevant qualified wage base from 100 to 500;
Grants new employers whose businesses were not in existence for all or part of 2019 to be able to claim the credit.
The bill also specifies that employers who receive PPP loans may still qualify for the ERTC with respect to wages that are not paid with forgiven PPP revenue; clarifies the determination of gross receipts for certain tax-exempt organizations; and makes clear that group health plan expenses can be treated as qualified wages even when no other wages are paid to the employee, consistent with IRS guidance.
Repayment of Payroll Tax
In August, President Trump issued an executive order allowing employers to defer their workers' payroll taxes until 4/1/2021. The Act extends that deadline to December 31, 2021, and penalties and interest on deferred unpaid tax liability will not begin to accrue until 1/1/2022.
Employee Retention Credit
The Act extends and expands the Employee Retention Credit (ERC) under the CARES Act (through July1, 2021) and the paid leave credits under the Families First Coronavirus Response Act (FFCRA). However, the ERC has been expanded and modified for the calendar quarter that began after 12/21/2020 as follows:
The ERC, which is a refundable tax credit, is expanded from a 50% to 70%
Per-employee wages limitation has increased from $10,000 per year to $10,000 per quarter
To qualify for the expanded ERC in 2021, an employer must show that gross receipts for such calendar quarter are less than 80% of the gross receipts for the same calendar quarter in 2019 or the business endured a full or partial interruption of operations during the quarter due to a government order.
The definition of a large employer for purposes of the ERC is increased from 100 employees to 500 employees.
Miscellaneous Tax Provisions
Temporary Business Meal Deduction: The bill temporarily grants a 100% expense deduction (up from 50%) for meals provided by restaurants until the end of 2022.
Education Expenses: The Sec. 222 deduction for qualified tuition and related expenses is repealed, but the bill increases the phaseout limits on the lifetime learning credit (matching the phaseout limits for the American opportunity credit), effective for tax years beginning after 2020.
Health and Dependent Care Flexible Spending Arrangements
The bill permits taxpayers to roll over unused funds in their health and dependent care flexible spending arrangements from 2020 to 2021 and from 2021 to 2022. This plan also allows employers to grant employees a 2021 midyear potential change in contribution amounts.
Deduction for Energy Efficient Commercial Buildings
The deduction for energy-efficient improvements to commercial buildings, such as lighting, heating, cooling, ventilation, and hot water systems was made permanent, with inflation adjustment taking place after 2020.
Work Opportunity Tax Credit
When an employer hires workers who are members of one or more of the targeted groups under the Work Opportunity Tax Credit (WOTC) program, they are allowed to use an elective general business tax credit. (These target groups can be found on the IRS website.) The bill extends this credit through 2025.
Student Loan Repayments
The Act extends Section 127, which authorizes employers to provide certain educational assistance to employees on a tax-free basis through December 30, 2025. As the economy begins to open up post-pandemic, employers might consider this valuable tax-free benefit.
Brian Brammer, CPA and partner of Brammer & Yeend Professional Corporation, has been in public accounting since 1989 after graduating from Ball State University with a Bachelor of Science degree in accounting. Brian provides services to small businesses and individual clients in tax, accounting, business development, forecasts and financial analysis.
Subscribe to Our Newsletter
You've probably heard the terms "will" and "trust", but do you understand the difference between them, and do you know which one would most benefit your family and assets? Deciding between establishing a will or a living revocable trust depends on your personal...
read more