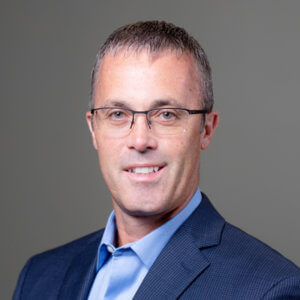 New Developments in the Republican Tax Bill
New Developments in the Republican Tax Bill
Amidst much discussion and disagreement regarding the future of the tax code, the Republican Party pushed back the initial release of their updated tax bill. Just a few days later, the most recent version was provided and below are 12 major changes that would impact most taxpayers:
Decreasing the number of income tax brackets
Our present tax code has seven brackets, but the new bill would decrease that to four: 12% for individuals making less than $45,000, 25% for those making between $45-$200,000, 35% for those making between $200-$500,000, and 39.6% for those making over $500,000.
Doubling the standard deduction
The standard deduction for singles would increase from $6,350 to $12,000 and couples filing jointly would see an increase from $12,700 to $24,000.
Does not change 401K's
Prior proposals had examined lowering the cap on pre-tax contributions to a 401K, but enough individuals opposed the motion, so this most recent release has left 401K's alone.
Elimination of tax exclusion for dependent care FSA's
The current tax code lets parents save up to $5,000 of their income for a dependent care flexible spending account, money that is considered nontaxable income. The new bill would make that income taxable.
Personal exemptions eliminated
Our existing code allows a $4,050 personal exemption for each member of your family, but the new bill would remove personal exemptions completely.
Child tax credit expansion
If the new plan passes, the child tax credit would rise from $1000 to $1,600 for children under 17, although low income families with no income tax would still be awarded the standard $1000. However, the income level where this credit is phased out would increase from $75,000 to $115,00 for single parents and from $110,000 to $230,000 for married parents.
Added family credits
One new credit would be a $300 credit for any non-child dependents, including elderly parents, adult children with disabilities or a child over 17 whom you are still supporting. The other credit would be for each parent ($600 for those filing jointly and $300 for single parents).
Deductible mortgage interest altered
If you have an existing mortgage, your deduction would stay the same. New mortgages, though, would only be allowed to claim a deduction for interest on mortgage debt up to $500,000, a drop from $1 million.
Repealing of state and local deductions
In light of strong opposition, the bill would conserve a property tax break as an itemized deduction for property taxes up to $10,000. However, the new bill proposed the removal of deductions for state and local income or sales tax.
Repealing of the Alternative Minimum Tax
The tax designed to ensure the highest filers pay some tax by disallowing many breaks would be abolished in the new code. This tax most often affects those who make between $200,00 and $1 million, but not those who make more.
Estate tax repealed
The present estate tax affects those with assets over $5.5 million, but the new bill proposes removing this tax beginning in 2024 and would increase the amount for those exempt until that year.
Other deductions repealed
Deductions for student loan interest, moving expenses, alimony payments, medical payments and tax preparation fees would all be eliminated if the new plan passes.
Rob is a CPA and has been in public accounting since 1993 after graduating from Ball State University with a Bachelor of Science degree in accounting. Rob became co-owner of the firm in 2003. Rob provides services to many types of industries; including, manufacturing, trucking, construction, service, and retail.
Subscribe to Our Newsletter
The Covid-19 pandemic continues to create financial frustrations for small businesses nationwide. With talks of a second economic stimulus at a standstill among government leaders, small-business owners looking for financial assistance need to find additional...
read more