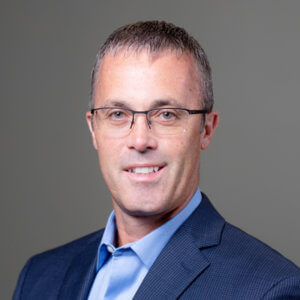 What We Know About the Payroll Tax Deferral Program Based on Guidance from the IRS
What We Know About the Payroll Tax Deferral Program Based on Guidance from the IRS
In August President Trump issued an Executive Order to create a temporary deferral of payroll taxes beginning September 1, 2020 through December 31, 2020, but details were lacking. The IRS recently released official guidance in the form of Notice 2020-65, but there is still some confusion, and likely more guidance will follow in the coming weeks.
Overview of Tax Deferral
The payroll tax deferral, which applies to the employee's share of Social Security taxes, is limited to employees earning less than $4,000, on a pre-tax basis, in a bi-weekly pay period. Generally, this includes workers making less than $100,000 annually. Should such an employee accept a complete deferral of Social Security taxes until December 31, 2020, they will defer, on average, just under $800, or about $60/week.
Employees with Inconsistent Income
For employees with fluctuating wages and hours, the deferral is applicable to wages paid in any bi-weekly pay period from September 1, 2020 through December 31, 2020 in which the employee earns less than $4,000, irrespective of wages or compensation to the employee for any other pay period. Therefore, though the employer is required to collect the tax in any pay period where the employee earns more than $4,000, they may offer the deferral to the employee for pay periods where they earn less than $4,000.
Notice 2020-65
It is important to note that while the President has authority to defer collecting taxes under section 7508 of the Internal Revenue Code, he does not have the power to authorize forgiveness of taxes. That authority remains with Congress. However, the Executive Order states, "The Secretary of the Treasury shall explore avenues, including legislation, to eliminate the obligation to pay the taxes deferred pursuant to the implementation to this memorandum." In other words, the president is urging Treasury to look into the possibility of finding a path to forgive those taxes.
Repayment Obligation
According to the Notice, "An Affected Taxpayer must withhold and pay the total Applicable Taxes that the Affected Taxpayer deferred under this notice ratably from wages and compensation paid between January 1, 2021 and April 30, 2021 or interest, penalties, and additions to tax will begin to accrue on May 1, 2021, with respect to any unpaid Applicable Taxes." This means that the repayment burden rests with the employer, not the employee. If the employer fails to recover the taxes from the employee, the employer must step in lest they want to incur interest and penalties. The Notice does not make clear what course of action should be taken in the case of a departing employee. If employer fails to make arrangements such as deducting the amount owed from the final paycheck, it seems as though, at this point, the responsibility to repay taxes will belong to the employer.
Rob is a CPA and has been in public accounting since 1993 after graduating from Ball State University with a Bachelor of Science degree in accounting. Rob became co-owner of the firm in 2003. Rob provides services to many types of industries; including, manufacturing, trucking, construction, service, and retail.
Subscribe to Our Newsletter
The Covid-19 pandemic continues to create financial frustrations for small businesses nationwide. With talks of a second economic stimulus at a standstill among government leaders, small-business owners looking for financial assistance need to find additional...
read more