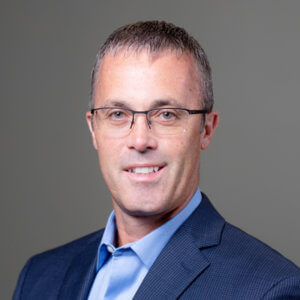 Potential Pitfalls of Early Retirement
Mark Twain said, "Find a job you enjoy doing and you will never have to work a day in your life."
Some of us find that perfect dream job, and some of us don't. Regardless, even your dream job can wear on you after years in the same industry. It's no wonder that, according to a recent study, U.S. workers consider the ideal retirement age to be 58 ½ years of age.
If you're fortunate enough to have control over when you retire, and choose to do so early, it's worth considering thinking through some of the possible challenges that may come with such a move. Here's an overview of the major challenges facing early retirees.
Medical Care
One of the biggest challenges of retiring before age 65 – the age at which most Americans become eligible for Medicare – is finding health care coverage. If you retire with just a few months to go before Medicare eligibility, you have the option of obtaining short-term coverage, which helps pay for catastrophic medical events but doesn't typically cover preventive care or pre-existing conditions. If you're looking at a longer stretch between retirement and Medicare eligibility, your best bet is to look for major medical insurance. These comprehensive plans cover a wide spectrum of medical care, from routine doctor visits to hospital stays, but plan on budgeting $500-$1,000 a month per person.
Finances
Working longer means you have that many more years to contribute to retirement plans. If you retire at, say, 62, and live until 90, your savings will need to cover you for 28 years. However, if you retire at 70, your savings would only need to stretch 20 years.
If you retire earlier than age 59 ½, your savings in a traditional IRA or 401(K) can't be withdrawn without penalty, so you'll need to plan to have enough funds saved in a traditional bank or brokerage account to cover your costs until then. As for social security benefits, you're allowed to start claiming benefits at 62, but that's before full retirement age, so claiming early could result in a permanent reduction in benefits (i.e. if your full retirement age is 66 and you claim benefits at 62, you'll reduce your payments by 25%).
Mental Health
One of the unexpected challenges early retirees face is having too much time on their hands. If your sense of self-satisfaction comes from your work, you may feel let down after the initial shine of an unstructured schedule wears off, and your days may start to feel empty and directionless. Early retirees risk sinking into boredom and depression as their retirement progresses, and anxiety, dementia, and cardiovascular disease have all been linked to early retirement. However, if you have hobbies, passions, activities, and volunteer work to pursue, chances are you'll find early retirement fulfilling.
Preparation is Key
Early retirement isn't a decision that can be made on a whim (and it isn't for everyone), but with thorough planning and intentional goal setting, it is achievable. Begin by saving consistently (the earlier the better) – in a Roth IRA or traditional 401(K), but also in a nontraditional retirement plan so that you can have access to those funds before age 58 ½. Financial planners advise to save 30% of your income, as opposed to the conventional target of 10% or 15%. And aim to throw all tax refunds and bonuses into your nest egg as well. In short, betting on the lottery and skimping on lattes won't get you to early retirement, but laying the groundwork now might.
Rob is a CPA and has been in public accounting since 1993 after graduating from Ball State University with a Bachelor of Science degree in accounting. Rob became co-owner of the firm in 2003. Rob provides services to many types of industries; including, manufacturing, trucking, construction, service, and retail.
Subscribe to Our Newsletter
According to the National Small Business Association, the economic growth of small businesses benefits substantially with access to small business financing. Small business loans are also key to purchasing inventory, equipment, and real estate; getting a start-up off...
read more