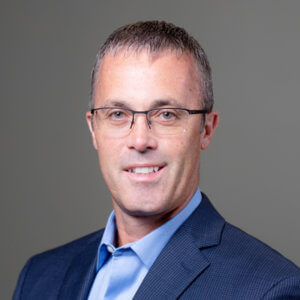 PPP loan forgiveness guidance released (05-18-20)
PPP loan forgiveness guidance released (05-18-20)
The SBA has released the long-awaited loan forgiveness guidance and a Loan Forgiveness Application that Paycheck Protection Program borrowers will submit to their lenders.
Here is what we learned:
To apply for forgiveness of your PPP loan, you ( the borrower) must complete the application (SBA Form 3508), and submit it to your Lender
Providing an accurate calculation of payroll costs is the responsibility of the borrower, and the borrower attests to the accuracy of those calculations.
Payroll costs consist of the following: compensation to employees, cash tips, payment for vacation, family, medical or sick leave, payment for the provision of employee benefits consisting of group health care coverage and retirement benefits.
Payroll costs "paid and incurred" over the eight-week period have been a concern. The application clarifies that payroll costs incurred but not paid during the borrower's last pay period of the eight-week forgiveness period are eligible for forgiveness if paid on or before the next regular payroll date. To make things a little less complicated, borrowers with a biweekly (or more frequent) payroll schedule may elect to calculate eligible payroll costs using the eight-week (56-day) period that begins on the first day for their first pay period following their loan disbursement date; and
Business rent or lease payments on leases of real or personal property that were in force before February 15, 2020, will qualify for forgiveness.
Covered utility payments include payments for a service for the distribution of electricity, gas, water, transportation, telephone, or internet access for which service began before February 15, 2020.
An eligible nonpayroll cost must be paid during the Covered Period or incurred during the Covered Period and paid on or before the next regular billing date, even if the billing date is after the Covered Period.
Average Full Time Equivalency (FTE) Reduction Safe Harbor – The borrower is exempt from the reduction in loan forgiveness based on FTE employees if the Borrower restores its FTE employee levels by not later than June 30, 2020 to its FTE employee level on February 15, 2020
The Borrower must retain all such documentation in its files for sic years after the date the loan is forgiven or repaid in full, and permit authorized representatives of SBA to access such files upon request.
To view the full application and instructions, go to:
www.sba.gov/document/sba-form–paycheck-protection-program-loan-forgiveness-application
Rob is a CPA and has been in public accounting since 1993 after graduating from Ball State University with a Bachelor of Science degree in accounting. Rob became co-owner of the firm in 2003. Rob provides services to many types of industries; including, manufacturing, trucking, construction, service, and retail.
Subscribe to Our Newsletter
The Small Business Administration (SBA) recently implemented changes to the Paycheck Protection Program (PPP) that affect self-employed individuals who applied for the loan. Sole proprietors and independent contractors have the ability to take advantage of full...
read more