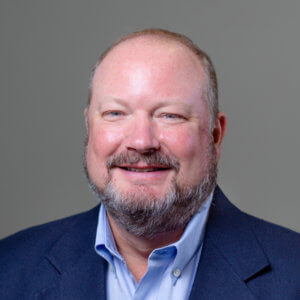 Relaxing PPP Rules—How the PPPFA Affects Businesses
Relaxing PPP Rules—How the PPPFA Affects Businesses
The Paycheck Protection Program Flexibility Act (PPPFA) was passed by Congress earlier this month, which modified some of the original points of the PPP program. Read on to learn how these modifications will affect businesses with a PPP loan moving forward.
Adjustments to Payroll Cost Percentages
The PPPFA reduces the amount of loan needed for payroll from the original 75% requirement to 60%. This move was highly advocated for because it means that business owners can now use 40% of the loan for other business expenses where relief is needed, like mortgage interest, rent, and utilities.
Covered Period Has Been Extended
With the PPPFA in place, businesses now have 24 weeks to use loan funds, which was increased from just 8 weeks. The additional time is in response to many businesses needing to close their doors due to government mandate. This means that businesses now have until December 31, 2020 to spend loan funds on approved expenses. Keep in mind that borrowers must maintain payroll levels for the full 24-week period in order to qualify for loan forgiveness. The 8-week timeline is still an option for business owners, and they, too, must maintain payroll levels for the full 8 weeks.
The timelines for eliminating reductions in workforce and wages, as well as restoring workforce levels and wages to pre-pandemic levels required for loan forgiveness have both been extended to December 31, 2020 through the PPPFA.
Easing Rehiring Requirements
The deadline for businesses to rehire workers was set in the original PPP for June 30, but the PPPFA pushes this back to December 31, 2020. It also permits a lower number of rehires. Now, instead of determining loan forgiveness by a borrower's number of employees on payroll at the time the loan was calculated, the PPPFA may allow for the loan forgiveness amount to be determined by these conditions: (1) the borrower was unable to rehire former employees on or before February 15, 2020 and/or similarly qualified employees, or (2) unable to establish pre-pandemic business activity due to federal guidelines in response to COVID-19. Expect clarification on providing necessary documentation for these allowances to be forthcoming.
Changes to Repayment Period
The PPPFA increases the repayment timeline from two years to five years, which means that businesses now have 5 years to repay any unforgiven portion of the loan. The 1% interest rate remains the same. Additionally, once SBA determines loan forgiveness, the first payment for any unforgiven amount will be deferred for 6 months.
Payroll Tax Deferment
The PPPFA eliminates the restriction in the CARES Act that prevented borrowers who received PPP loan funding from deferring additional payroll tax once the lender agreed to forgive the loan, but borrowers can now defer the payroll tax for the period from March 27 to December 31, 2020, whether or not the PPP loan was forgiven during this period.
The PPPFA provides further relief where small businesses need it most to continue enduring these challenging and unsettled times.
Brian Brammer, CPA and partner of Brammer & Yeend Professional Corporation, has been in public accounting since 1989 after graduating from Ball State University with a Bachelor of Science degree in accounting. Brian provides services to small businesses and individual clients in tax, accounting, business development, forecasts and financial analysis.
Subscribe to Our Newsletter
Thousands of small businesses have been forced to close shop for good as a result of the COVID-19 virus despite emergency loan programs. A key component to survival for small businesses during the pandemic has been the ability to reach clients despite lockdowns and...
read more