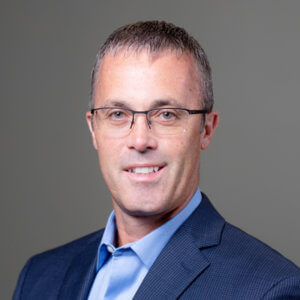 Should You Consider a Roth Conversion?
Should You Consider a Roth Conversion?
The idea of paying taxes on retirement savings sooner rather than later might seem like an ill-advised idea (who knows what the future's tax rates will be?), but when it comes to a Roth IRA, which is funded with after-tax dollars, it could actually be a smart move for some investors.
Advantages of a Roth IRA
For one, withdrawals on contributions (not earnings) are entirely tax-free. Too, Roth IRAs aren't subject to required minimum distributions (RMDs), which gives the investor greater control over their taxable income in retirement.
Should You Consider the Move to a Roth IRA?
Investors are required to pay income taxes on any converted funds in the year of the conversion, but there are some scenarios in which this could be advantageous:
If you think you'll land in a higher tax bracket in retirement. Better to pay taxes at your current rate now than pay a higher rate once you're out of the workforce. If you have yet to hit your peak earning years or you've accrued considerable savings in your retirement accounts, it could make sense to convert all or some of the funds from a traditional IRA to a Roth IRA now.
You want to pass on the funds to your heirs. If you have other retirement savings and have reason to believe that you won't need to withdraw from your IRA during your lifetime, converting from a traditional IRA to a Roth IRA enables your savings to grow unmitigated by RMDs, potentially leaving more for those who will inherit your estate.
Most of your assets are in tax-deferred accounts. By converting to a Roth IRA, you'll have assets that won't be taxed upon withdrawal, potentially allowing for more streamlined management of tax planning during retirement.
Why You Shouldn't Transfer to a Roth IRA
Staying with a tradition IRA or other tax-deferred account might be the better strategy when:
You're close to retiring (or in retirement) and depend on your traditional IRA for living expenses. Should you convert to a Roth IRA in this situation, your assets would lack sufficient time to recover from the taxes you would need to pay.
You receive Social Security or Medicare benefits. If your taxable income increased as a result of a Roth conversion, you would see greater tax for Social Security benefits as well as higher costs for Medicare.
You plan to utilize your traditional IRA for substantial charitable contributions. A Qualified Charitable Distribution (QCD) that meets the RMD requirements could minimize the tax impact of RMDs. Converting to a Roth IRA could be essentially ineffective because you wouldn't avoid taxes as you would with just a QCD.
Of course, a Roth conversion doesn't need to be all or nothing. You may find that dividing your savings between a Roth and a traditional IRA or 401(k) is the best move for your savings needs, but it's important to consult a tax advisor or financial planner before you make the leap.
Rob is a CPA and has been in public accounting since 1993 after graduating from Ball State University with a Bachelor of Science degree in accounting. Rob became co-owner of the firm in 2003. Rob provides services to many types of industries; including, manufacturing, trucking, construction, service, and retail.
Subscribe to Our Newsletter
The Consolidated Appropriations Act, 2021 (Act) was passed by Congress on December 21, 2020, and signed by President Trump on December 27, 2020, granting further Covid-19 relief. This article highlights some of the tax changes and extenders that will be of interest to...
read more