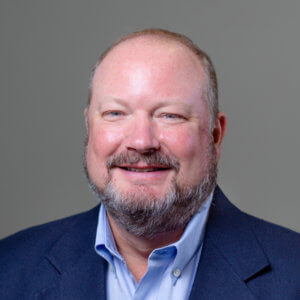 Small Business Expansion: Options for Commercial Real Estate Loans
Small Business Expansion: Options for Commercial Real Estate Loans
So you're ready to take that big step and embark on a brick-and-mortar venture, or maybe you're ready to expand your thriving brick-and-mortar business. If you're looking to move into a commercial space or heavily renovate the space you're in now, you'll likely need a commercial real estate loan, but what options are available to you? To help cut through what can be an overwhelming undertake, below is an overview of the most common types of commercial real estate loans.
Traditional Commercial Real Estate Loan
Commercial real estate is any type of property that you use for business purposes, and loans from banks generally offer the most money, at the lowest cost, of any other financing option. But they can be difficult to qualify for. They're typically reserved for borrowers with excellent personal and business credit whose business has been showing a strong profit for at least a couple of years.
SBA Commercial Real Estate Loan
The Small Business Administration has two loan options available for real estate: the SBA 7(a) and the 504/CDC. The SBA 7(a) loan program is a general business loan allowed for multiple business reasons, including buying and renovating commercial property, and rates are typically in the 7% to 10% range. However, with interest rates starting around 5%, the 504/CDC loan program is commonly the better option of the two for commercial real estate. Both programs have payment terms that can last up to 25 years.
Commercial Bridge Loan
A commercial bridge loan is a short-term commercial loan intended for quick purchase of property. It can be secured through banks or alternative lenders. This loan "bridges the gap" by allowing you to capitalize on an opportunity without having to wait around for affordable, longer-term financing. Once the bridge loan reaches maturity, you'll need to pay it off in full or refinance it into long-term financing.
Commercial Hard Money Loan
A short-term loan from private lenders and investors, commercial hard money lenders tend to offer a smaller loan amount, with higher interest rates, but qualifying for such a loan tends to be easier than qualifying for a traditional commercial real estate loan. This is often a good fit for younger businesses that can't yet demonstrate strong business history and high credit scores.
Commercial Real Estate Crowdfunding
Crowdfunding platforms are becoming an increasingly popular method to secure funds for any number of projects and ventures. Large quantities of small amounts from lenders and investors—in the form of loans or donations—can add up quickly to an amount similar to what you'd get with a hard money loan.
Brian Brammer, CPA and partner of Brammer & Yeend Professional Corporation, has been in public accounting since 1989 after graduating from Ball State University with a Bachelor of Science degree in accounting. Brian provides services to small businesses and individual clients in tax, accounting, business development, forecasts and financial analysis.
Subscribe to Our Newsletter
While saving and investing are both important in helping you achieve a more secure financial future, you need to know when to save and when to invest. The difference between the two depends on your financial goal, time frame, and the amount of risk you're willing to...
read more