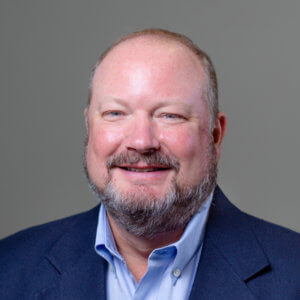 How Your Small Business Could Be Saving More Money
Nearly every small business is subject to nonessential expenses that effectively make them less efficient and profitable. Some expenses may seem small, but they add up over time. Below are some tips in frugality that can have a positive impact on your bottom line.
Rainy Day Savings
It's wise to expect the unexpected, so set up a contingency fund that equals ten percent of your monthly expenses. That way if a check you've been counting on doesn't get to you in time, for example, you can still cover payroll.
Keep It In-House
Think twice before you outsource a project. Is it something that could be done in-house? Tap into the various skills and interests of your employees to broaden their roles in the company. If you still can't find a good match, think about hiring someone on a part-time or freelance basis specifically for that job before outsourcing to a third party.
Eliminate Excessive Technology
If you are paying for costly software or service providers for computer backup and recovery or payroll processing, think about making the switch to cloud-based services, which are available to small businesses at low or no cost.
Keep Credit in Check
More small businesses rely on credit to fund their businesses today than even just a few years ago, so not paying off balances each month, or at the very least keeping up with monthly payments, could cause debt to snowball fast, especially with high interest and fees.
Be Selective with Trade Shows and Conferences
Though they can pay off in the long run and the exposure is tempting, trade shows and conferences can be expensive with travel costs and booth expenses. Do your research and only have a presence at the ones that are likely to yield new business and growth, or stick to one or two tried-and-true shows that have proven successful in the past.
Scrutinize Advertising Expenses
As a small business owner, you likely don't have money to waste on untargeted marketing or costly advertising campaigns. Think about sticking to content marketing, a.k.a. blogging on your website, an active social media presence, and Google ad campaigns. If any of these aren't within your wheelhouse, or you simply don't have the time to devote to them, think again about tapping into the various skills and interests of your staff.
Dismiss Underperforming Workers
Any worker on your payroll should be doing more than just the minimum requirements of their job. It's not an easy task to let someone go, but if you find that you continuously need to motivate a specific employee to be a team player, dismiss them and hire someone who will take initiative.
Track Expenses
If tracking expenses doesn't bring you joy as an entrepreneur, hire someone who's trustworthy and detail-oriented to do it for you. This will free up your time to focus on what you do love about your business, whether it's coming up with new designs or products, or networking and finding new clients. Too, when your employees know their spending is being accounted for, they'll be more likely to be frugal with company expenses.
If you have questions or would like to talk about how your business could be saving more money, please contact me at brian@brammerandyeend.com.
Brian Brammer, CPA and partner of Brammer & Yeend Professional Corporation, has been in public accounting since 1989 after graduating from Ball State University with a Bachelor of Science degree in accounting. Brian provides services to small businesses and individual clients in tax, accounting, business development, forecasts and financial analysis.
Subscribe to Our Newsletter
According to the National Small Business Association, the economic growth of small businesses benefits substantially with access to small business financing. Small business loans are also key to purchasing inventory, equipment, and real estate; getting a start-up off...
read more