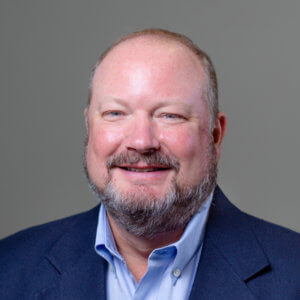 Valuable Tech Tips to Help Small Businesses Succeed During the Pandemic
Valuable Tech Tips to Help Small Businesses Succeed During the Pandemic
Thousands of small businesses have been forced to close shop for good as a result of the COVID-19 virus despite emergency loan programs. A key component to survival for small businesses during the pandemic has been the ability to reach clients despite lockdowns and social distancing restrictions, which means that if technology wasn't a top priority for your small business pre-pandemic, you've likely been forced to make it one over the past six months. Below are some tech tips to help your business survive during the pandemic and beyond.
Social Media Marketing and Content Creation
Studies have shown a substantial increase in social media usage and web browsing since stay-at-home orders and social distancing restrictions were put in place. This is the time for small businesses to grow their online presence. Social media apps, blogs, and website content are all low-cost ways to reach both potential and existing customers. Content creation tools like Canva and Adobe Spark offer user-friendly (and beginner-friendly) graphic design and video templates to help establish a brand presence. And with social media management tools like Hootsuite and Planoly it's easy to schedule content and engage with comments and followers from a single platform. It's all a matter of just taking the time to play around with these apps and tools. If all of this is just over your head or you're already feeling maxed out just trying to keep your business afloat, there is likely someone on your team who is willing to work on your business's social media presence.
Disaster Preparedness Plan
If COVID-19 taught us anything about business, it's that worst-case scenarios actually can happen, and if you're not prepared, your doors could close permanently in little to no time. With a disaster plan in place, you're better prepared to communicate with customers, you're positioned for a better settlement from your insurance company, and you could likely get business up and running again quicker than if you're scrambling once disaster strikes. Think about keeping an updated list of assets, double check that any essential data and documents are backed up off-site, and be sure to stay on top of computer security and backup systems. Remember that a disaster preparedness pan isn't a set-it-and-forget-it task—it's something that needs continual review and updating.
Be Willing to Adapt and Pivot
How can your business best serve your existing customers and reach new customers during a time when people are leery of public interaction? You need to adapt to current conditions and implement solutions to better serve your clients, and technology can help. Think about:
An online delivery channel such as shoppable inventory on your website
A new virtual service such as online workout sessions
An offline delivery channel such as curbside pickup (advertised on your website and social media apps)
Designing a new product (many companies started producing PPE at the beginning of the pandemic)
Implementing strategies to target new customers such as a social media campaign
Customer Service and Experience
The chaos surrounding the COVID-19 pandemic seems to have left no stone unturned, including business hours, practices, and policies. Minimize customers' confusion by posting any pandemic information as it relates to your business on your website where it's immediately visible. This can include operating hours, frequently asked questions, and your company's phone number.
Brian Brammer, CPA and partner of Brammer & Yeend Professional Corporation, has been in public accounting since 1989 after graduating from Ball State University with a Bachelor of Science degree in accounting. Brian provides services to small businesses and individual clients in tax, accounting, business development, forecasts and financial analysis.
Subscribe to Our Newsletter
The Covid-19 pandemic continues to create financial frustrations for small businesses nationwide. With talks of a second economic stimulus at a standstill among government leaders, small-business owners looking for financial assistance need to find additional...
read more