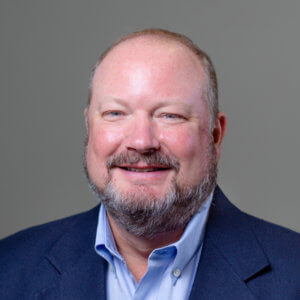 Smart Personal Finance Moves for Small Business Owners
Smart Personal Finance Moves for Small Business Owners
Business owners are some of the most productive and creative people in the world, but sometimes personal finances can become an afterthought—a move that could leave you unprepared for retirement or during times of adversity. Below are some tips to improve the way you handle those finances so you can move forward in your business with optimism and peace of mind.
Build an Emergency Fund
We've all heard the advice to build an emergency fund in case of unforeseen financial troubles. The general advice is to plan for three to six months' worth of living expenses, but business owners might consider stashing away even more. Even if your business doesn't experience any great financial catastrophe, odds are that business and income will fluctuate, and you should plan for stretches of down time. When you know that you're prepared to still take care of your family during a financial emergency, you'll be able to focus running your business and being a leader for your employees. Keep in mind that the purpose of this fund is to be risk-free and readily accessible, so in this instance avoid the stock market and keep it an FDIC-insured cash bank account.
Manage your Personal Credit
Credit plays a vital role in a small business, but don't lose sight of the importance of good personal credit, which can be especially helpful to new business owners who are still establishing credit under the business's name. Make timely payments on bills and credit cards, even if you can only make the minimum payment on those cards. Also be mindful of your credit utilization (the percentage of credit that you're actually using versus your total available credit limit). Keeping your credit utilization below 30% will keep your credit in good standing.
Save for Retirement
Business owners are notorious for funneling profits back into their business, but the simple fact is that you need to save for retirement. Retirement plan options for small businesses include a SIMPLE IRA, a SEP IRA, a Solo 401(k), and a SIMPLE 401(k). Before choosing any of these plans, be sure to do your research on what each one offers and how each plan can help you meet your retirement goals.
Diversify Your Investments
As mentioned, business owners are fond of reinvesting personal capital in their business, but diversifying funds in other businesses, side hustles, stocks, bonds, ETFs, money market mutual funds, or even just savings accounts will create some breathing room should your business experience a period of adversity. Diversification will also set you on the path to long-term saving.
Ask a Professional
U.S. tax laws are complicated, and different business entities have different taxation rules. An accountant or tax professional can help ascertain your specific tax responsibilities. To streamline the process, be sure to keep clear and organized records all year long.
Brian Brammer, CPA and partner of Brammer & Yeend Professional Corporation, has been in public accounting since 1989 after graduating from Ball State University with a Bachelor of Science degree in accounting. Brian provides services to small businesses and individual clients in tax, accounting, business development, forecasts and financial analysis.
Subscribe to Our Newsletter
The SBA has released the long-awaited loan forgiveness guidance and a Loan Forgiveness Application that Paycheck Protection Program borrowers will submit to their lenders. Here is what we learned: To apply for forgiveness of your PPP loan, you ( the borrower) must...
read more