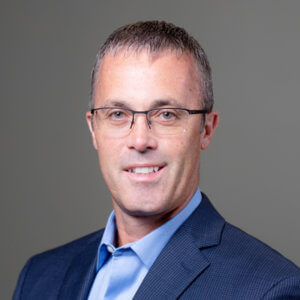 Tax Tips to Implement Before the New Year
Tax Tips to Implement Before the New Year
The end of 2019 is quickly approaching, and in keeping with the changes implemented by the Tax Cuts and Jobs Act, focusing on lowering taxable income rather than maximizing tax deductions remains a good move for most working Americans. Read on for a few key moves to make before the ball drops on the new year.
Take Stock of Losses
Given the nature of fluctuation in the stock market, you may find yourself with losses this time of year, in which case you should sell any losses in stocks and deduct up to $3,000 on your federal taxes. Just be aware of the wash-sale rule, which prohibits purchasing the same or substantially similar stock within 30 days of a sale.
Max Out Retirement Savings
It goes without saying that the more you invest in your 401(k), the more financial stability you'll have in retirement, but an added bonus is that many of the contributions also reduce your taxable income. You can contribute up to $19,000 to a 401(k), 403(b), most 457 plans, and federal Thrift Savings Plans (plus $6,000 in catch-up contributions for those who are 50 or older).
Fund Your HSA
If you have a high-deductible health plan, health savings accounts (HSAs) allow you to put money aside for qualifying health expenses. Contributions are tax-deductible and distributions for qualified health expenses are tax-free. The maximum contribution for 2019 is $3,500 for individuals and $7,000 for family coverage. And if you're 55 or older you can contribute an additional $1,000.
Use Up Your FSA
Funds in a flexible spending account are returned to the employer if not spent within the calendar year. Some companies might provide a grace period (or a $500 allowance) extending into the new year, but others end reimbursements on December 31.
Take Your RMDs
After seniors reach age 70 ½ they must take a required minimum distribution each year from their retirement accounts, which are treated as taxable income. The only exception to this rule is a Roth IRA account. Those who don't take their RMDs will be subject to a 50% excise tax on the amount not distributed. A popular option is to have this money sent directly from your retirement account to a charity, thereby qualifying the funds as a charitable distribution, and no longer taxable income.
Convert Funds in a Traditional IRA to a Roth IRA
In addition to not having RMDs, distributions from Roth IRAs are tax-free, unlike traditional IRAs, which are taxed in retirement. As long as converting funds from a traditional IRA to a Roth IRA doesn't bump you into the next highest tax bracket, it's a move to think about when looking to reduce taxes in retirement. The initial conversion will accrue taxes, but the money will then grow tax-free in the Roth IRA.
Rob is a CPA and has been in public accounting since 1993 after graduating from Ball State University with a Bachelor of Science degree in accounting. Rob became co-owner of the firm in 2003. Rob provides services to many types of industries; including, manufacturing, trucking, construction, service, and retail.
Subscribe to Our Newsletter
SBA Economic Injury Disaster Loans Now Open for Indiana Small Businesses The SBA has added financial relief for qualifying businesses under their disaster relief program.  We are not sure of all the qualifications to participate, nor the timing of the funds provided....
read more