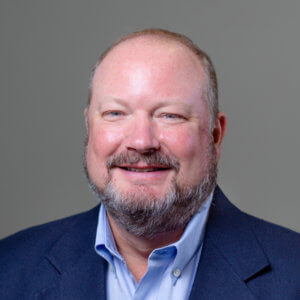 The Small Business Loan Program – How it Missed the Mark
The Small Business Loan Program – How it Missed the Mark
Small businesses across the country clamored to apply for loans under the first round of the Paycheck Protection Program (PPP), a $349 billion relief program for small businesses set up by the federal government. That first round of funding ran out in only 13 days but left many self-employed people unable to apply until one week after the start of the program – leaving many applicants behind in the first-come, first-serve loan process. This is just one of many annoyances faced by applicants of the PPP since the program rolled out to borrowers. 
The trouble continues with a variety of issues like these:
Larger Businesses and Companies Received A LOT of Funds
Funds were supposed to be allocated to any company that has less than 500 employees. However, large businesses that have several locations that have fewer employees (think franchises) applied for these loans and received them. Brands such as Shake Shack, Ruth's Chris Steak House, Potbelly, and even major league sports teams were granted loan money.  After a major public outcry, many larger businesses have chosen to return the funds. Since then, the SBA announced a plan for comprehensive reviews of companies seeking more than $2 million. 
Who Else Received Funds? Banks. Kind of.
Because of fees, banks have a lot to gain from the Paycheck Protection Program. Loans guaranteed by the SBA have minimal risk attached, so banks could easily offer higher loan amounts. In turn, they can bring back more cash in fees. 
Flourishing Businesses Received Funds Instead
As mentioned above, loans were meant for small businesses with less than 500 employees. Loans were intended to rescue small businesses struggling to pay their bills, maintain their storefronts, and meet the demands of payroll. But, it now seems that companies who didn't have any of those needs received funds. Many companies and businesses took these funds as an opportunity to grow their businesses instead of using the funds for their intended purposes. 
These Loans are Complicated
With these loans, there are many strings attached. While some business owners claim that the loans have kept their businesses viable for the moment, others argue that they are hampered with the PPP rules about how they should use the money. If the loan is to be forgiven, 75% must be used on employee payroll. That's proven difficult when there isn't work for employees to be doing while a business is closed. 
Forgivable or Not?
No one has any specific direction on whether these SBA loans will have to be paid back or forgiven. After eight weeks, the forgiveness calculations will be based on how a business has spent its funds. The first business to report their spending to the SBA will do so in the next couple of weeks since the program began on April 3rd. 
While the PPP may be offering some relief to business owners, it's also raising some serious questions. The SBA guidance in the next few weeks should help navigate issues between PPP borrowers and lenders.
Brian Brammer, CPA and partner of Brammer & Yeend Professional Corporation, has been in public accounting since 1989 after graduating from Ball State University with a Bachelor of Science degree in accounting. Brian provides services to small businesses and individual clients in tax, accounting, business development, forecasts and financial analysis.
Subscribe to Our Newsletter
While saving and investing are both important in helping you achieve a more secure financial future, you need to know when to save and when to invest. The difference between the two depends on your financial goal, time frame, and the amount of risk you're willing to...
read more