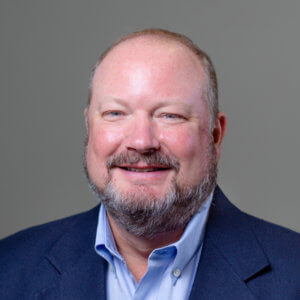 Top 10 Tax Deductions for Self-Employed Individuals
Top 10 Tax Deductions for Self-Employed Individuals
If you're a freelancer, independent contractor, sole proprietor, or small business owner, you might be wondering how the implementation of the Tax Cuts and Jobs Act will affect you come tax season. With this in mind, below is a list of the top 10 tax deductions effective for this year.
Qualified Business Income (QBI) Deduction

Quickly garnering a reputation as the least understood component of the Tax Cuts and Jobs Act, the QBI basically means that self-employed taxpayers can deduct generally 20% of their qualified business income from qualified partnerships, S corporations, and sole proprietorships. However, there are limitations, phaseouts, thresholds, and special definitions to consider, making this deduction anything but simple.

Self-Employment Tax Deduction

According to the IRS, you are obligated to pay both employer and employee contributions to Medicare and Social Security as a self-employed individual. However, 50% of your employment tax payment is tax deductible.

Home Office Deduction

Provided that your home office is used exclusively for your business, it is able to be deducted from your taxes. This includes a percentage of household expenses such as electricity, gas, water, trash, cleaning services, certain household repairs, and a home security system. Cell phones and internet costs can also be deducted on a percentage basis.

Retirement Plans

Contributions to a 401(k), a simplified employee pension (SEP), an IRA, and any other qualified retirement plan are deductible.

Office Supplies and Promotional Expenses

Ink, paper, pens, and basically any supplies used exclusively for your business can be deducted. Advertising materials and promotional expenses such as web hosting and business cards are also deductible.

Health Insurance

You are permitted to write off your health insurance premiums if you are self-employed or own more than 2% of your S Corporation. This includes any dependents under the age of 27 as well.

Depreciation

Capital expenses that experience gradual loss of value, whether through age, deterioration, or natural wear and tear, are deductible. This is especially true for business equipment and buildings.

Educational Expenses

You can deduct educational expenses directly related to your business, such as continuing education classes, seminars, conferences, conventions, trade shows, and subscriptions and dues for industry societies and associations.

Bank Fees and Interest Charges

Some bank fees incurred from your business account may be deductible, provided your business account is separate from your personal account. Loans directly linked to your business as well as interest on credit card balances are also deductible.

Travel

Travel expenses for business are deductible (sometimes by as much as 100%) as long as they are considered necessary. While many entertainment write-offs have been excluded from the new Tax Cuts and Jobs Act, the 50% deduction on food and beverage expenses still applies.
Brian Brammer, CPA and partner of Brammer & Yeend Professional Corporation, has been in public accounting since 1989 after graduating from Ball State University with a Bachelor of Science degree in accounting. Brian provides services to small businesses and individual clients in tax, accounting, business development, forecasts and financial analysis.
Subscribe to Our Newsletter
The Covid-19 pandemic continues to create financial frustrations for small businesses nationwide. With talks of a second economic stimulus at a standstill among government leaders, small-business owners looking for financial assistance need to find additional...
read more