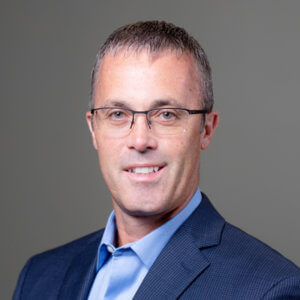 What Could Be Included in the Next Stimulus Package?
What Could Be Included in the Next Stimulus Package?
When Congress returns to Washington on July 20th after a two-week recess it will begin working on legislation for a second stimulus package. General consensus is that a second package will indeed move forward, but there are still a lot of unknowns. Here's what the package could include.
More Aid for Small Businesses
The Paycheck Protection Program (PPP), which provides forgivable loans to small businesses, could see another extension. Lawmakers are also discussing the possibility of reprogramming up to $130 billion of the program's unused funds for alternative kinds of assistance that would specifically target struggling businesses that need more help. Additionally, the Trump administration is pushing for tax breaks to incentivize hiring.
Less Unemployment Benefits
Though Democrats have pushed for extending the $600 per week federal unemployment benefits, which is in addition to state unemployment benefits, the administration would prefer that this boost end as scheduled at the end of this month. Republicans are pushing for unemployment benefits to be capped at 100% of what workers were previously earning when employed, citing that the recent enhanced benefits motivate workers to stay unemployed. A compromise on this front wouldn't be surprising.
Back to Work Bonus
An alternative to the $600-per-week unemployment benefit could be a "Back to Work" bonus. This would entail a weekly $450 bonus for unemployed workers who return to work. The bonus would be limited in time.
Household Stimulus Checks
While some lawmakers have suggested another $1,200 stimulus check per adult—and President Trump is a proponent for an even larger amount—other lawmakers are unconvinced this is the right move, and it's possible that the income thresholds could be lowered for the second stimulus package. The first stimulus package approved $1,200 relief payments for individuals whose income was no greater than $75,000 and $150,000 for married couples. Payments were phased out for incomes above those thresholds.
Business Liability Protection
Some lawmakers have expressed an interest in protecting employers from possible lawsuits that could arise related to COVID-19. In this vein, liability protections could be included in the second stimulus package, but expect pushback on any bill that grants broad immunity for employers.
Possible payroll tax cuts, infrastructure spending, state and local aid, and a tax credit for domestic travel are all additional topics that could be up for discussion when Congress returns from recess at the end of the month.
Rob is a CPA and has been in public accounting since 1993 after graduating from Ball State University with a Bachelor of Science degree in accounting. Rob became co-owner of the firm in 2003. Rob provides services to many types of industries; including, manufacturing, trucking, construction, service, and retail.
Subscribe to Our Newsletter
The Covid-19 pandemic continues to create financial frustrations for small businesses nationwide. With talks of a second economic stimulus at a standstill among government leaders, small-business owners looking for financial assistance need to find additional...
read more