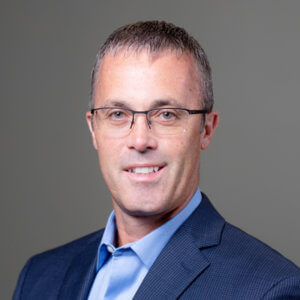 Which Should You Have: A Will or a Living Revocable Trust?
Which Should You Have: A Will or a Living Revocable Trust?
You've probably heard the terms "will" and "trust", but do you understand the difference between them, and do you know which one would most benefit your family and assets? Deciding between establishing a will or a living revocable trust depends on your personal concerns and your estate plan goals. The article below discusses the difference between each, and touches on which might be a better fit for your circumstances.
Will vs. Living Revocable Trust
Wills and trusts have a lot of commonalities, but there are several differences between them. While both are methods of legally laying out who will receive your assets, they do so in different ways. One major difference between a will and a trust is in how and when they take effect. Wills become active upon your death while living revocable trusts are effective immediately upon creation. This means that a trust can be used to begin distributing property before death or after death. In a way, a will is a simpler document that allows you to:
Appoint a guardian for your minor children
Designate where your assets go
Specify final arrangements
However, a will typically needs to go through a probate process after the grantor passes in order to sort the terms of the will. This is a highly-structured process that can be lengthy and expensive.
A trust can offer greater control over when and how your assets are distributed, but it is more complex to set up than a will. You need to fund it by transferring assets to it, thereby making the Trust the owner. Perhaps the greatest advantage of a trust over a will is that a trust typically avoids the drawn-out probate process.
Which is Better: Will or Trust?
One is not generally better than the other, and they each have their advantages and disadvantages. For example, a will allows you to name a guardian for children and to specify funeral arrangements, while a trust does not. On the other hand, a trust can provide savings on taxes. While trusts are typically more costly and more complex to establish, both wills and trusts have different and specific benefits, so it's important to start by evaluating your situation, your goals, and your needs to determine which one best benefits and protects your family and assets.
Do You Need a Will or a Trust?
Nearly everyone should have a will, especially if you have minor children. Not everyone needs a trust, but if you have key property and assets for which you'd feel more at ease managing through a trust, then a living revocable trust might be a good fit. If you have both minor children and assets that you want to protect, then establishing both a will and a living revocable trust may make sense.
No matter which you choose—a will, a living revocable trust, or both—it's important to get your affairs in order as soon as possible. If you have minor children, establishing a will that appoints guardianship should be a priority. Additionally, making an estate plan now will save your family time and money in the future.
Rob is a CPA and has been in public accounting since 1993 after graduating from Ball State University with a Bachelor of Science degree in accounting. Rob became co-owner of the firm in 2003. Rob provides services to many types of industries; including, manufacturing, trucking, construction, service, and retail.
Subscribe to Our Newsletter
Millions of Americans who received unemployment benefits in 2020 got a new tax break from the American Rescue Plan Act of 2021, which changed the rules to the way the federal government usually taxes unemployment benefits. Here's what to know. How the American Rescue...
read more