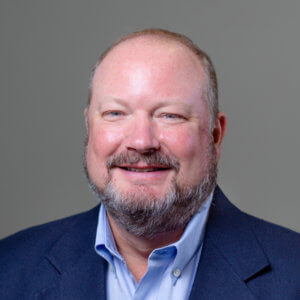 Year-End Tax Tips for Small Businesses in 2020
Year-End Tax Tips for Small Businesses in 2020
With just a couple of weeks left in 2020, time is running out to take proactive steps to lower your 2020 tax bill. Even if you plan to file an extension, most tax-saving moves need to be made before Jan. 1, 2021. Here are some last-minute tax strategies small business owners should consider before the calendar flips to the new year.
Make Any Major Business Purchases Before Dec. 31
If you know you'll be needing to make equipment purchases for your business within the next few months, make them before Dec. 31 for a deduction of 100 percent of the cost of the items. This includes long-term assets such as computers and computer equipment (printers, copiers, and fax machines), machinery, fixtures and displays, furniture, and some vehicles.
Make a Qualifying Vehicle Purchase Before Dec. 31
Applicable until December 31, 2022, the Tax Cuts and Jobs Act (TCJA) permits unlimited 100% first-year bonus depreciation for qualifying new and used assets, like eligible vehicles, that are acquired and placed in service as a new asset to the taxpayer. Placing a vehicle in service allows you to claim an annual Section 179 deduction. Under the TCJA, the limit for the first year of business use increased to $10,000, indexed for inflation. The TCJA also authorizes a first-year "bonus depreciation" deduction of $8,000, which means that a business owner can write off a maximum of $18,100 (adjusted for business use) for a vehicle placed in service in 2020.
Ordinarily, the maximum Section 179 deduction for sport utility vehicles (SUVs) used for business driving is restricted to $25,000 for the year the vehicle is placed in service. However, thanks to the TCJA, for a new or used SUV or crossover vehicle that the manufacturer classifies as a truck and has a "gross weight rating" (GWR) above 6,000 pounds, a business owner can write off the full cost of the vehicle.
Defer or Accelerate Your Income
Deferring income refers to holding off on collecting income from this year until the following year in the case that you believe you'll be taxed at a lower rate next year due to reduced income or profits. A simple step to accomplish this is to invoice clients in January of 2021 for work that could have been invoiced in December of 2020. It's an easy strategy to manage taxable income based on tax bracket for sole proprietorships, partnerships, and LLCs because these entities are taxed at the personal rate of the owner.
Conversely, if you believe you'll make more money in 2021, and thereby get pushed into a higher tax bracket, you may want to accelerate your income now and try to collect all possible funds owed before Dec. 31, 2020, while you're in a lower tax bracket.
Establish a Retirement Fund
Establishing a retirement plan is a quick way for small businesses to reduce taxes. Plans available to small business owners include:
SEP IRA: Self-employed taxpayers can contribute 20% of their self-employment earnings into a SEP IRA each year. There are no year-end deadlines, so you can set it up just before filing taxes for the previous year if it will help to offset taxes.
Solo 401(k): This plan generally supports larger pre-tax contributions, which should translate into less taxes being owed. Catch-up contributions are permitted for those over 50 years old, and profit-sharing contributions are available to businesses of up to 25% of payroll. 401(k) plans must be set up during the tax year, but some funding can be done later.
SIMPLE IRA: For employers who employ less than 100 workers and don't have another retirement plan in place, the Savings Incentive Match Plan for Employees (SIMPLE) is a tax-favored retirement plan in which both employees and employers contribute to traditional IRAs. Employers may be eligible for tax credits for the first three years, and employer contributions are typically tax deductible to the employer.
Brian Brammer, CPA and partner of Brammer & Yeend Professional Corporation, has been in public accounting since 1989 after graduating from Ball State University with a Bachelor of Science degree in accounting. Brian provides services to small businesses and individual clients in tax, accounting, business development, forecasts and financial analysis.
Subscribe to Our Newsletter
The Consolidated Appropriations Act, 2021 (Act) was passed by Congress on December 21, 2020, and signed by President Trump on December 27, 2020, granting further Covid-19 relief. This article highlights some of the tax changes and extenders that will be of interest to...
read more