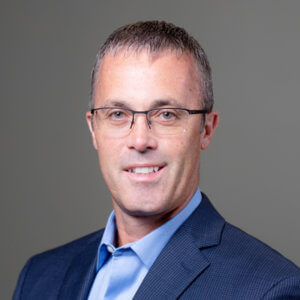 Bipartisan Senators Propose $908 Billion Pandemic Relief Bill. Here's What's Included.
Bipartisan Senators Propose $908 Billion Pandemic Relief Bill. Here's What's Included.
A group of 10 centrist lawmakers recently unveiled an approximately $908 billion economic relief plan, which has brought life back into stalled talks centered around pandemic relief packages. A second stimulus check, funding for state and local budgets, as well as debates over liability protection to keep businesses and institutions from being sued over COVID-19 transmission are all issues in which both sides are having difficulty finding compromises. Below is an overview of what the bipartisan plan covers.
What's the Hold Up?
Both parties agree that another coronavirus relief bill is greatly needed, but strong disagreements over the size and scope of a second plan have caused an impasse in getting anything passed in recent months, even as measures that propped up the economy early on in the pandemic—such as the $670 billion Paycheck Protection Program, a one-time $1200 stimulus check, and boosted unemployment benefits—have long since expired.
What the Relief Bill Includes
The bipartisan plan—which compromises between the $500 billion package backed by Republicans and the $2.2 trillion amount Democrats say is needed—allots about $300 billion in funding for small businesses through the Paycheck Protection Program, $240 billion in aid for state and local governments, $180 billion to prolong boosted unemployment benefits ($300 per week for four months), and a temporary moratorium on COVID liability lawsuits, which would allow time for individual states to draft their own laws. This plan was endorsed by the bipartisan House Problem Solvers Caucus, which consists of 25 Republicans and 25 Democrats.
What the Relief Bill Leaves Out
The plan put forth notably excludes a second round of $1,200 stimulus checks, which has thus far been supported by congressional Democrats and President Trump. Congressional Republicans have been forthright on sticking to a budget, and once unemployment assistance, aid to state and local governments, and small business relief is added up, their planned allocation of around $1 trillion doesn't provide for individual stimulus checks.
The plan also omits Republican-backed tax cuts, including Trump's call for a payroll tax cut for firms, and Democrats' push for bonuses to essential workers and health-care professionals. Also absent is a renewal of the federal moratorium on evictions that is set to expire at the end of the year.
Support for A Second Stimulus Check
Republican Sen. Josh Hawley and Sen. Bernie Sanders have paired up to present an amendment to the $908 billion proposal that would fund another round of $1,200 payments, following the template put forth in the CARES Act. Speaking on the Senate floor, Hawley said, "If the Senate of the United States can find hundreds of billions of dollars to give government and big businesses, surely it can find some relief for working families and working individuals."
Rob is a CPA and has been in public accounting since 1993 after graduating from Ball State University with a Bachelor of Science degree in accounting. Rob became co-owner of the firm in 2003. Rob provides services to many types of industries; including, manufacturing, trucking, construction, service, and retail.
Subscribe to Our Newsletter
The Consolidated Appropriations Act, 2021 (Act) was passed by Congress on December 21, 2020, and signed by President Trump on December 27, 2020, granting further Covid-19 relief. This article highlights some of the tax changes and extenders that will be of interest to...
read more