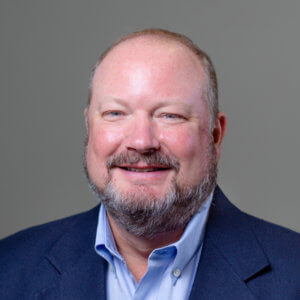 Extensions of the Employee Retention Tax Credit in 2021
Extensions of the Employee Retention Tax Credit in 2021
The Consolidated Appropriations Act, 2021 (the Act), which was signed into law in late December of 2020, created more opportunities for using the Employee Retention Tax Credit (ERC). Originally a provision of the Coronavirus Aid, Relief and Economic Security Act (CARES Act), it grants a refundable payroll tax credit to companies that meet specific criteria. Below is an overview of the ERC modifications for 2021.
What is the Employee Retention Tax Credit?
The ERC is a refundable tax credit of up to $7,000 per employee, per quarter. In 2021, the maximum credit per employee is $14,000 ($7,000 in Q1 and $7,000 in Q2). Employers claim the ERC by withholding payroll taxes for the amount of qualified employee wages. This is a refundable tax credit, so if the withholdings do not cover the entire tax credit, the employer will receive a check from the IRS for the remaining amount.
Eligibility
Employers with 500 or fewer employees, even if employees are working (this is up from 100 employees under the original CARES Act).
Employers who have experienced a 20% or more decline of gross receipts in a quarter compared to the same quarter in 2019 (amended from 50% in the original law), or businesses that have been subjected to mandatory partial or full lockdowns.
Credit Amount
The CARES Act originally established the credit amount at 50% of the qualified wages paid to the employee, plus the cost to maintain employee health benefits. With the passage of the Act, this amount increases to 70% of qualified wages, which is designed to encompass the cost of employee health benefits.
Credit Availability Period
The original law provided credit for qualified wages paid after March 12, 2020 and before Jan. 1, 2021, but the Act extends availability of the credit for qualified wages until July 1, 2021.
PPP Loan Eligibility
Unlike the original CARES Act, the new law allows companies that received a Paycheck Protection Program (PPP) loan in 2020 to also qualify for the ERC. To avoid double dipping, taxpayers are prohibited from including wages that were forgiven under the PPP forgiveness provision as an eligible wage. However, amounts paid that were either not forgiven or are greater than the PPP loan amounts are eligible be included for ERC purposes.
Brian Brammer, CPA and partner of Brammer & Yeend Professional Corporation, has been in public accounting since 1989 after graduating from Ball State University with a Bachelor of Science degree in accounting. Brian provides services to small businesses and individual clients in tax, accounting, business development, forecasts and financial analysis.
Subscribe to Our Newsletter
The Small Business Administration (SBA) recently implemented changes to the Paycheck Protection Program (PPP) that affect self-employed individuals who applied for the loan. Sole proprietors and independent contractors have the ability to take advantage of full...
read more