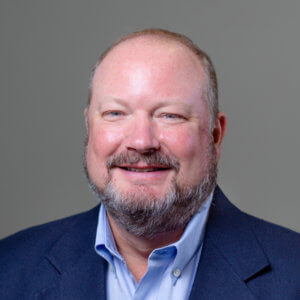 How to Create Long-Term Revenue for Your Business
How to Create Long-Term Revenue for Your Business
Business growth is always exciting, but it's not always sustainable as each business weathers fluctuating seasons. Strategic growth can help your business become more productive and successful over time, even during periods of slow revenue intake. Read on for some tips on growing your business in a more sustainable manner. (Also, see:
Is Your Small Business Ready for an Economic Recession?
)
Pin Point Your "Why"
Why does your business do what it does? A clear and authentic objective creates growth and profitability, and this purpose should be evident in every facet of your business, whether it's recruiting team members, developing product, implementing sales strategies, or hooking and keeping clients. As your company grows it's important to continually reexamine your objective. Ask:
Does your objective still generate a distinct sense of focus?
Does your objective still generate compelling engagement within the company as well as with customers?
Does your objective still generate profitable ideas and innovation?
Learn to be an Efficient Leader
When first starting your business, you're forced to wear many hats—probably all the hats—but as your business grows you can hire employees to optimize your operational efficiency. As difficult as it might be at first to relinquish some of that control, delegating tasks to employees allows you to move into a business leadership and visionary position, which will ultimately save you time and allow you to focus on other company responsibilities.
Implement Exceptional Customer Service
Maintaining a loyal customer base adds stability to your business, and the referrals of faithful clients will help expand that customer base, which translates into long-term growth and sales over time. In fact, research shows that a 2% gain in customer retention can have the same effect as reducing a company's costs by 10%. Research also shows that for some industries, a 10% boost in customer retention roughly corresponds to a 30% increase in a company's value. Be sure that every team member across the board is well versed on the expected company standard for customer service.
Build Brand Equity
Emotional connections keep clients returning to your product or service, and brand building helps to develop and sustain those relationships over time. Even if your marketing budget is slim, it's important to keep these points in mind:
Choose your target audience. The product or service your company offers can't be everything to everyone.
Connect with your target audience. You want them to feel an attachment to your brand that's based on assurance and trust in your product or service.
Inspire your audience with simplicity. Whether you're advertising via the side of a truck or an Instagram post, A short and intriguing message is typically more influential than a laundry list of product features, functions, and offerings.
Maintain a Tight Budget
You need to be keenly aware of funds coming in and going out, and maintaining a budget is crucial to planning for new technology, marketing campaigns, salaries, bonuses, new hires, repairs, insurance, and other unexpected costs that pop up. Debt will only slow the long-term growth of your business, so keeping a firm grasp of your accounts is essential.
Accept Changes and Make Adjustments
In order to keep growing, you need to be willing to change and embrace new methods, new technology, new industry standards, etc. It's inevitable that a business will encounter growing pains, but if you accept these changes and see them through, your business has a much better chance at advancing forward than it will if you stay stuck in the ways you've always worked.
Brian Brammer, CPA and partner of Brammer & Yeend Professional Corporation, has been in public accounting since 1989 after graduating from Ball State University with a Bachelor of Science degree in accounting. Brian provides services to small businesses and individual clients in tax, accounting, business development, forecasts and financial analysis.
Subscribe to Our Newsletter
The idea of paying taxes on retirement savings sooner rather than later might seem like an ill-advised idea (who knows what the future's tax rates will be?), but when it comes to a Roth IRA, which is funded with after-tax dollars, it could actually be a smart move for...
read more