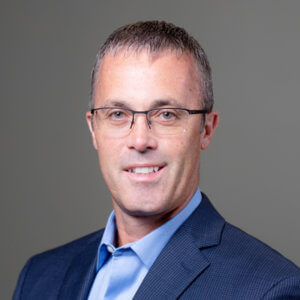 Retirement Planning During a Pandemic: How to Keep Long-Term Finance Goals on Track
Retirement Planning During a Pandemic: How to Keep Long-Term Finance Goals on Track
It seems like COVID-19 has rattled just about every aspect our lives, from everyday tasks and errands to financial planning and retirement planning. In such a tumultuous time it can be challenging to set financial goals, especially where retirement is concerned. Nonetheless, your financial future still needs your attention. Here are steps you can take to keep your goals on track as you continue to navigate life during a pandemic.
Reevaluate Your Budget
Chances are that due to lockdowns, retail and restaurant shutdowns or decreased hours, and many companies requiring or permitting remote working, you've noticed that some of your expenses have decreased over the past few months. Be mindful of these savings and put them toward retirement if possible. For example, if you're working from home, whatever you were spending in gas commuting to and from work can now be put toward savings. Whatever food allowance you gave yourself during the week for coffee breaks, lunches out, and happy hour drinks with colleagues can now be put toward savings. Because you're spending less time on the road, call your auto insurance company and see about credits or premium reductions, then put those savings toward your retirement funds. (Also see 'How to Break Through Budget Barriers')
If you've lost your job due to the pandemic, it's imperative that you rework your budget with the goal of preserving retirement savings as much as possible. Take advantage of unemployment insurance and other assistance through the Coronavirus Aid, Relief, and Economic Security (CARES) Act. Also, many mortgage lenders and some creditors are willing to work with you during this time by postponing or spreading out payments.
Build (or Replenish) Your Emergency Fund
If you weren't a believer in an emergency fund pre-pandemic, you probably are now. If you are an emergency fund believer, you might have needed to withdraw the funds these past few months, and now it needs to be replenished. Start by saving $1,000 then work your way toward at least three to six months of living expenses. If you're nearing retirement age, consider putting a larger amount, like two to three years of expenses, in a money-market or short-term bond fund. In the event of another crisis, instead of being forced to sell investments in a volatile market, this account could help you weather the storm while leaving your remaining retirement portfolio intact.
Continue Automatic Contributions to Retirement Planning Funds
If at all possible, continue contributing to your 401(k), IRA, and other retirement planning funds, especially if those funds are automatically withheld from your paycheck. This will help to sustain your savings habit, keep you from spending on non-essential items in the short-term, and continue your long-term savings goals moving the right direction.
If you do need to withdraw from a retirement account, the CARES Act temporarily allows for penalty-free withdrawals up to $100,000, but keep in mind that distributions can still be taxed, and this move likely means you'll need to save even more in the future to restore those funds.
Persist with Stocks
When the stock market yo-yos, you might be inclined to sell and keep your cash close at hand until the economy begins to normalize, but that may not be the best move. Not only can it be difficult to identify a safe time to resume investing, but it's possible you could miss out on gains while your cash remains stagnant.
Rob is a CPA and has been in public accounting since 1993 after graduating from Ball State University with a Bachelor of Science degree in accounting. Rob became co-owner of the firm in 2003. Rob provides services to many types of industries; including, manufacturing, trucking, construction, service, and retail.
Subscribe to Our Newsletter
The idea of paying taxes on retirement savings sooner rather than later might seem like an ill-advised idea (who knows what the future's tax rates will be?), but when it comes to a Roth IRA, which is funded with after-tax dollars, it could actually be a smart move for...
read more