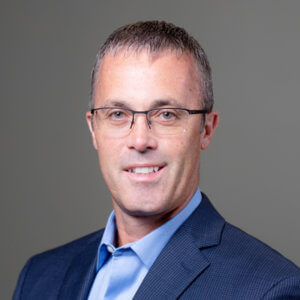 What's Included in the American Rescue Plan Act?
What's Included in the American Rescue Plan Act?
Biden signed into law the American Rescue Plan Act of 2021 on March 11, 2021. The $1.9 trillion economic relief package is not the first federal legislative relief package aimed at addressing the economic fallout of the COVID-19 pandemic, but it is the first major piece of legislation for the Biden administration. Some of the programs established in previous bills are continued with this legislation, but other major components have been added as well. Below are some of the major provisions set forth in the American Rescue Plan.
Direct Stimulus Payments
Included in the legislation is a third round of stimulus checks to recipients who meet set criteria. Individuals with a yearly adjusted gross income of $75,000 or less will receive checks in the amount of $1,400 as well as $1,400 for each eligible dependent. Individuals who earn more than $75,000 but less than $80,000 will receive less than $1,400. The benefit is completely phased out for individuals who earn $80,000 or more.
For married couples, each spouse will receive $1,400 ($2,800 for both), and the threshold is a total yearly income of $150,000 or below. The benefit completely phases out for married couples with a yearly adjusted gross income of $160,000 or more.
Unemployment Insurance
Three major unemployment insurance programs were created by the Coronavirus Aid, Relief, and Economic Security (CARES) Act, and the American Rescue Plan Act extends these programs.
The Pandemic Unemployment Assistant (PUA) program, which was created for workers such as independent contractors who do not usually qualify for unemployment insurance, was set to expire on March 14, 2021. The American Rescue Plan extends this through September 6, 2021, and the number of eligibility weeks has increased from 50 weeks to 79 weeks.
Pandemic Emergency Unemployment Compensation (PEUC) arranges for additional weeks of unemployment insurance benefits to workers who have exhausted their state unemployment benefits. This program, too, was set to expire on March 14, 2021 and has been extended through September 6, 2021. Eligibility weeks have increased from 24 weeks to 53 weeks.
The Federal Pandemic Unemployment Compensation (FPUC) program, which augments unemployment benefits by $300 per week, was also set to expire on March 14, 2021. It will be extended through September 6, 2021.
Additionally, under the American Rescue Plan Act, recipients of unemployment benefits who earn less than $150,000 per year are not obligated to include the first $10,200 of benefits as income for the 2020 tax year.
Expanded Child Tax Credit
The Child Tax Credit maximum increases under the American Rescue Plane Act. For married couples who make $150,000 or less and single parents who make $112,500 or less, the credit increases to $3,600 a year for each child under age 6 and $3,000 a year for each child ages 6 to 17. Currently, payments will be sent by direct deposit on a monthly basis, possibly beginning this summer, with the remaining amount to be claimed on 2021 tax returns. A family with one child under age 6 would receive $300 per month and $250 per month for children ages 6 to 17. As of now, the law provides for one year of credit payments. It is also refundable, so anyone who qualifies will get it regardless of their tax situation.
COBRA Coverage Premium Assistance
From April 1, 2021 through September 30, 2021, eligible workers who have been laid off, furloughed, or had their hours reduced can opt to continue group health benefits without paying COBRA premiums.
Employer Tax Credits
In order to offset costs for employers who voluntarily provide Families First Coronavirus Response Act (FFCRA) emergency paid sick leave or expanded family and medical leave to employees, tax credits are extended under the American Rescue Plan Act. All previously permitted FFCRA emergency sick leave reasons still apply. Additionally, from April 1, 2021 through September 30, 2021, credits are available for sick leave wages paid when an "employee as been exposed to COVID-19 or the employee's employer has requested such test or diagnosis, or the employee is obtaining immunization related to COVID-19 or recovering from injury, disability, illness, or condition related to such immunization." Likewise, tax credits for emergency paid family leave are allowed for leave granted when an employee is unable to work or telework due to needing to care for a child whose school is closed due to the pandemic.
Furthermore, the employee retention credit initiated under the CARES Act remains in the American Rescue Plan Act through December 31, 2021. The provision authorizes certain businesses to claim a tax credit for qualifying wages paid to employees.
Relief for Small Employers
The American Rescue Plan Act provides an additional $7.25 billion for the Paycheck Protection Program (the initial expiration date of March 31, 2021 still applies), and another $15 billion is set aside for the Economic Injury Disaster Loan Program. Both programs originated under the CARES Act.
Additionally, the American Rescue Plan establishes a new program called the "Restaurant Revitalization Fund". This fund, administered by the SBA, provides $28.6 billion in grants to eligible entities such as restaurants, bars, lounges, and caterers with no more than 20 locations that are not publicly traded entities. Program funds may be used for expenses such as payroll costs, rent and mortgage payments, utilities, maintenance costs, food and beverage expenses, and paid sick leave.
Rob is a CPA and has been in public accounting since 1993 after graduating from Ball State University with a Bachelor of Science degree in accounting. Rob became co-owner of the firm in 2003. Rob provides services to many types of industries; including, manufacturing, trucking, construction, service, and retail.
Subscribe to Our Newsletter
The Small Business Administration (SBA) recently implemented changes to the Paycheck Protection Program (PPP) that affect self-employed individuals who applied for the loan. Sole proprietors and independent contractors have the ability to take advantage of full...
read more